Corn Cob Salad
Rocco's Recipes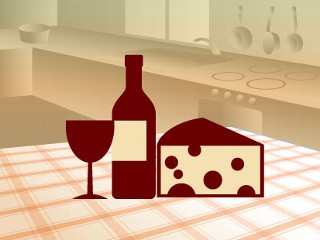 From the kitchen of Rocco DiSpirito
|
Rocco DiSpirito, previously named Best New Chef by Food and Wine Magazine, shared some of his favorite recipes with Good Morning America. Try them in your kitchen at home.
Ingredients
2 1/2 pounds heirloom tomatoes (of different sizes and colors such as Cherokee Purple, Brandywine, Sun Gold, German Stripe, and Yellow Pear)
6 ears fresh corn, shucked and cut into 1 1/2-inch pieces
2 red onions, peeled, halved and cut into 1-inch chunks
1/2 cup red wine vinegar
1/2 cup extra virgin olive oil
1 teaspoon sugar
1 bunch basil, leaves removed
Salt and freshly ground pepper, to taste
Cooking Directions
Cut the tomatoes into chunky pieces and place in a large bowl. Cut cherry tomatoes in half. For larger tomatoes, cut in half, slice out the core, and then cut into chunky pieces.
Add the corn and the onions to the tomatoes and toss to combine.
In a small bowl, whisk together the vinegar, olive oil and sugar. Pour this vinaigrette over the corn salad and stir to coat. Add the basil and season well with salt and pepper.
Let the salad sit at least 30 minutes to let the flavors develop before serving. To serve, stir well to coat ingredients with vinaigrette. Garnish with fresh basil if desired.
Other Recipes That You Might Like