Apricot Clafouti
Emeril's Fresh Apricot Dessert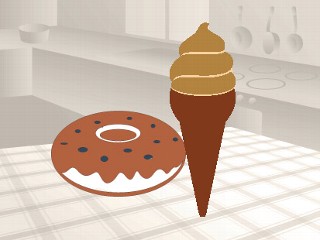 From the kitchen of Emeril Lagasse
Try Emeril's summer fruit-inspired dessert while apricots are still in season.
Ingredients
1 tablespoon butter
4 eggs
1/3 cup lavender honey
1 vanilla bean, split in half (or 1 tsp vanilla extract)
2 tablespoons butter, melted
1 tablespoon brandy
1 cup flour
1 1/2 cups milk
1 1/2 pounds fresh apricots, sliced
1/4 inch thick
1/2 cup sugar
1 pint vanilla ice cream
1/4 cup sliced almonds, toasted
Shaker confectioners' sugar
Cooking Directions
Preheat the oven to 350 degrees F.
Grease an oval oven-proof dish about 13 inches long, with the butter.
In a mixing bowl, whisk the eggs and honey.
Scrape the vanilla bean or vanilla extract and add the pulp to the egg mixture.
Stir in the butter, brandy and flour.
Whisk in the milk to form a smooth batter.
In a mixing bowl, toss the apricots with sugar.
Place the apricots in the oven-proof dish.
Pour the batter over the apricots and place in the oven.
Bake for 40 to 45 minutes or until the cake is sponge-like.
Remove from the oven and cool for 5 minutes before serving.
Serve the clafouti warm with a scoop of the ice cream.
Garnish with almonds and confectioner's sugar.
Recipe courtesy Emeril Lagasse, 2000.
Recipe Summary
Main Ingredients: lavender honey, vanilla, apricots
Course: Dessert