Emeril Lagasse's Brockovich Broccoli Bites
Best Broccoli Bites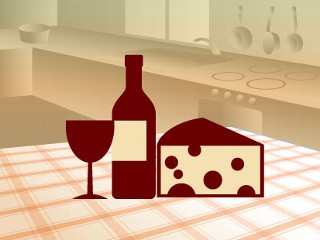 From the kitchen of Emeril Lagasse
|
Emeril Lagasse served up five different "Oscar Recipes" to go with the five films nominated for Best Picture at the 2001 Academy Awards. Which one gets your vote?
Try out the award-worthy recipe, Brockovich Broccoli Bites.
Ingredients
1/4 pound boiled ham, diced
3/4 cup fresh cooked broccoli, chopped
2 ounces Swiss cheese, grated
2 ounces sharp cheddar cheese, grated
1/8 tsp freshly ground black pepper
1/2 tsp Worcestershire sauce
1/4 tsp hot sauce
3 tbsp shallots, minced
1/4 cup mayonnaise
1 sheet frozen puff pastry ( 14x10 inches - found in frozen-food section), defrosted and cut into 2-inch squares
1 large egg, beaten with 1 tsp water
Cooking Directions
Preheat the oven to 375 degrees F. Line a baking sheet with parchment paper and set aside.
In a medium-size mixing bowl — combine ham, broccoli, cheeses, black pepper, Worcestershire, hot sauce, shallots and mayonnaise. Mix well.
Brush 24 of the pastry squares with the beaten egg wash, then put a heaping teaspoon of the ham, broccoli and cheese mixture in the center of each square. Top with the remaining 24 pastry squares and using your fingers, gently seal the edges together. Put the squares on the prepared baking sheet and brush the tops with egg wash.
Bake until lightly golden brown — about 15 minutes. Serve warm.
Serves: 24 hor d'oeuvres
Recipe copyright ©2001 by Emeril Lagasse
Other Recipes That You Might Like