Chocolate Ganache
The Cake Mix Doctor's Easy Desserts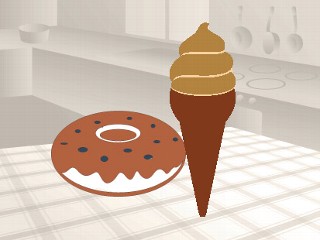 From the kitchen of The Cake Mix Doctor
|
This frosting can be used on the cake of your choice. This recipe makes two cups, enough to thinly frost a two- or three-layer cake.
Ingredients
3/4 cup heavy (whipping) cream
8 ounces semisweet chocolate, finely chopped
1 tablespoon liqueur (such as Grand Marnier, framboise or peppermint schnapps *optional)
Cooking Directions
Place the cream in a small heavy saucepan over medium heat. Bring to a boil, stirring. Meanwhile, place the chopped chocolate in a large mixing bowl. Remove the pan from the heat and pour the hot cream over the chopped chocolate. Stir until the chocolate is melted. Stir in the liqueur, if desired.
To use this ganache as a glaze, let it stand at room temperature for 10 minutes before spooning over a cooled cake. To use the ganache as a frosting or filling, let it stand at room temperature for four hours, or chill it until it thickens and is spreadable.
The Cake Mix Doctor, c. 2000
Other Recipes That You Might Like