Emeril's Pumpkin Walnut Bread Pudding
Emeril Lagasse's Fall Foods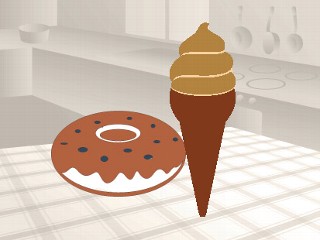 From the kitchen of Emeril Lagasse
Fall foods, is there anything more comforting? Emeril's pumpkin bread pudding will warm you like an electric blanket. Make it for your family and friends just once, and you'll never hear the end of it. It's a tasty and fitting dessert or snack for the month of October.
Ingredients
Bread Pudding
1 tablespoon plus 2 teaspoons unsalted butter, at room temperature
1 cup half-and-half
1 1/2 cups heavy cream
5 large eggs
1/2 teaspoon grated orange zest
5 tablespoons sugar
6 tablespoons light brown sugar
1 tablespoon fresh ginger, minced
1 teaspoon ground cinnamon
1/2 teaspoon ground nutmeg
1 teaspoon pure vanilla extract
2 tablespoons Grand Marnier
2 cups pumpkin, cooked and mashed (or 2 cups canned pumpkin puree)
8 slices white bread, with crusts, torn into 2-inch pieces
1/2 cup walnuts, chopped
2 cups Kentucky Bourbon sauce (recipe below)
Sauce
1 1/2 cups heavy cream
1 cup half-and-half
2 teaspoons pure vanilla extract
1/4 cup sugar
1 tablespoon cornstarch
3 tablespoons Kentucky bourbon whiskey
Cooking Directions
Preheat the oven to 350 degrees F. Then lightly grease an 8-cup casserole or mold with 2 teaspoons butter and set aside.
In a large bowl combine the half-and-half, cream, eggs, and orange zest. Add all of the granulated sugar, 4 tablespoons of brown sugar, the ginger, cinnamon, nutmeg, vanilla and Grand Marnier, and whisk together vigorously until well incorporated. Add pumpkin and whisk until incorporated. Fold in the bread and walnuts, and mix thoroughly.
Pour the mixture into the prepared casserole, dot with the remaining tablespoon butter, and sprinkle with the remaining 2 tablespoons brown sugar. Bake the bread pudding in the preheated oven until golden brown, about 1 hour (or 1 hour and 15 minutes; while the bread pudding is in the oven, make the Kentucky Bourbon Sauce.)
Serve warm at room temperature with the Kentucky Bourbon Sauce.
Sauce,/u>
Heat the cream, half-and-half, vanilla and sugar in a heavy saucepan over high heat, whisking constantly, for 3 minutes. Stir the cornstarch into the bourbon to dissolve.
When bubbles form around the edges of the cream, whisk in the bourbon mixture. As the cream bubbles up, remove the pot from the heat and continue whisking vigorously until well blended and slightly thickened. Place the mixture over low heat and simmer for 1 minute. Serve immediately with the Bread Pudding, or store refrigerated in an airtight container for up to 24 hours.
NOTE: This sauce is not meant to be thick, but fairly thin.
Recipe courtesy of Emeril Lagasse, c. 2000
Recipe Summary
Main Ingredients: bourbon, heavy cream, grand marnier, pumpkin
Course: Dessert