Chocolate Sambuca Crinkle Cookies
A Taste of Anise-Flavored Liqueor in Every Bite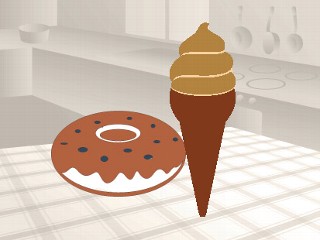 From the kitchen of Katy Macmaster
Katy Macmaster has infused chocolate cookies with a touch of the anise-flavored liqueor Sambuca. Make your own and enjoy amidst the blustery winter weather.
Ingredients
1 1/4 cups all-purpose flour
1 tablespoon baking powder
1/2 teaspoon salt
12 oz bittersweet chocolate (fine-quality, and not unsweetened), chopped
1/2 stick unsalted butter
2 large eggs
1/2 cup walnuts, coarsely chopped
1/2 cup Sambuca (or other anise-flavored liqueur)
2 tablespoons granulated sugar
1 cup confectioners sugar
Cooking Directions
Sift together flour, baking powder, and salt. Melt chocolate with butter in a metal bowl set over a saucepan of simmering water, stirring until smooth. Lightly whisk together eggs, walnuts, Sambuca, and granulated sugar in another bowl.
Stir in flour mixture and chocolate (dough will be thin). Chill, covered, until firm, about 2 hours.
Preheat oven to 350 F.
Sift confectioners sugar onto a plate. Roll heaping tablespoons of dough into balls and roll balls, as formed, in confectioners sugar to generously coat. Arrange balls 2 inches apart on 2 lightly buttered baking sheets and bake in upper and lower thirds of oven, switching position of sheets halfway through baking, until puffed and cracked but centers are still a bit soft, 10 to 12 minutes total. Transfer to racks to cool.
Yeilds: About 2 1/2 dozen
Recipe Summary
Main Ingredients: flour, sambuca, chocolate, eggs, butter
Course: Dessert, Cookies