Turkey Nachos
A Fun Way to Serve Leftover Turkey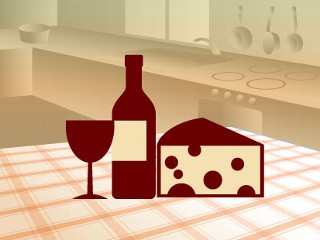 From the kitchen of Sara Moulton
|
You don't have to eat 10 turkey sandwiches in the days following Thanskgiving. Sara Moulton, Good Morning America's food editor, shared her recipes for Turkey Tetrazzini and Turkey Nachos.
Ingredients
1/2 pound leftover roast turkey meat, shredded
1 1/2 tablespoon fresh lime juice
2 tablespoons vegetable oil
3 bell peppers, finely chopped (preferably red and orange)
1 garlic clove, finely chopped
1/4 teaspoon dried oregano, crumbled
1 can of black beans, rinsed and drained (15 to 16 ounces)
4 ounces corn tortilla chips
2 cups jalapeno Jack cheese, grated (8 ounces)
1/4 cup scallion greens, chopped
1/2 cup fresh cilantro, chopped
1 cup of sour cream
2 to 3 teaspoons pickled jalapeno, finely chopped
tomato salsa, for on the side
Cooking Directions
Preheat oven to 450 degrees Fahrenheit and toss turkey with lime juice and season with salt and pepper.
Heat 1 1/2 tablespoons oil in a 10 inch heavy skillet over moderately high heat until hot but not smoking, then sauté bell peppers, stirring until crisp-tender, about 3 minutes
Transfer to a bowl, heat remaining.
Place 1/2 tablespoon oil in skillet over moderate heat and cook garlic, cumin, and oregano, stirring 1 minute.
Stir in beans and cook, stirring until heated through about 1 minute, season with salt and pepper
Make 2 layers each of corn chips, sautéed peppers, beans, turkey, cheese, scallion, and cilantro in a 3-quart shallow baking dish, bake nachos in middle of oven until cheese is melted, 6 to 10 minutes.
Stir together sour cream and jalapeno to taste and serve on the side along with salsa.
Other Recipes That You Might Like