Razzleberry Pie
Rebecca Kolls' Sweet Treat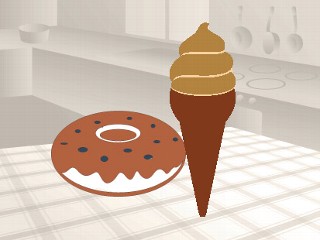 From the kitchen of Rebecca Kolls
|
This tart treat from Rebecca Kolls is an easy way to while away the time this summer.
Ingredients
1 box of ready-made pie crusts with 2 crusts (Rebecca prefers using Pillsbury ready-made pie crust in red box.)
1 bag of frozen raspberries (can use fresh when in season)
1 bag of frozen blackberries
1/3 cup sugar
2 1/2 Tablespoons flour
Pie tin
Vegetable cooking spray
Cooking Directions
Thaw fruit almost completely and pour in colander to strain juice.
In large bowl, mix fruit, sugar and flour together. Line bottom of greased pie tin with crust. Fill with fruit.
Before adding top layer cut design into crust (as vents) Lay over top of crust, moisten edges with water to "glue" the two crusts together. With the back side of a fork, pinch edges together, or pinch with fingers.
Lightly brush top crust with water.
Sprinkle sugar over the top.
Cover edges with 1 1/2" strip of aluminum foil.
Bake for 30 minutes at 400 degrees.
Remove foil and bake an additional 10 minutes until crust is golden brown.
Other Recipes That You Might Like