Saveur Cooks Gateau aux Noix
Walnut Cake for the Holidays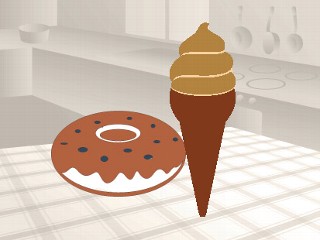 From the kitchen of Saveur
|
Gateau aux Noix is a famous French walnut cake. Fill your kitchen with it's irresistible aroma over the holidays.
Ingredients
1/2 cup chopped walnuts
3 eggs
1 cup sugar
1/3 cup walnut oil
1/3 cup dry white wine
1 1/2 cups flour
2 tsp. baking powder
1/8 tsp. salt
Cooking Directions
Preheat oven to 350. Place walnuts in a small dry saucepan and cook over medium heat, shaking pan, until nuts are lightly toasted, 5-10 minutes. Set aside.
Beat eggs in a medium bowl with an electric mixer. Gradually add sugar and beat until mixture is light and fluffy. Add walnut oil and wine and mix well. Batter will be quite thick.
Generously grease a 9" cake pan. Sift together flour, baking powder, and salt into a large bowl. Add egg mixture to flour mixture and mix with a wooden spoon until just combined. Gently fold in nuts, then spoon batter into pan.
Bake cake until a toothpick can be inserted and pulled out clean, about 40 minutes. Remove cake from oven, cool for 10 minutes, and then turn out onto a cooling rack. Allow to cool completely, then serve in wedges drizzled with walnut liqueur or accompanied by vanilla ice cream, if you like.
Recipe copyright ©1999 Saveur Cooks Authentic French
Other Recipes That You Might Like