Emeril's Super Seven Layer Dip
Emeril Lagasse's Super Bowl Dip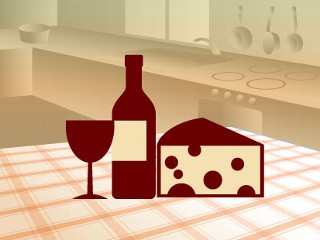 From the kitchen of Emeril Lagasse
|
According to the National Football League, Super Bowl Sunday is the second-biggest day of food consumption in the United States — after Thanksgiving.
GMA's Emeril Lagasse wants to make sure that no one at your party is left feeling hungry. His Seven Layer Dip is sure to please your guests' palates. This is a very simple and easy dish to assemble. The seven ingredients are placed into a casserole dish and served with chips and/or crackers. The layers are as follows from bottom to top.
Ingredients
2 cups Refried beans
2 cups Guacamole
2 pounds Gulf Shrimp, boiled and chopped
1 cup Olives and Green onions and Jalapeños, chopped and mixed
1 cup Sour Cream
1 1/2 cups Chunky Salsa
1 cup Grated Manchego Cheese
Cooking Directions
Layer ingredients from bottom to top and serve. Recipes courtesy of Emeril Lagasse © 2000.
Other Recipes That You Might Like