Emeril's Hot Jalapeño Crab Dip
Emeril Lagasse's Super Bowl Dip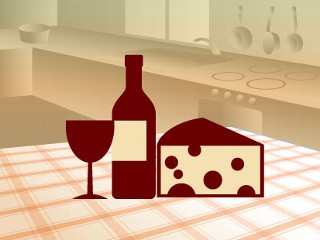 From the kitchen of Emeril Lagasse
According to the National Football League, Super Bowl Sunday is the second-biggest day of food consumption in the United States — after Thanksgiving.
GMA's Emeril Lagasse wants to make sure that no one at your party is left feeling hungry. His Hot Jalapeño Crab Dip is sure to please your guests' palates.
Ingredients
1 pound lump crabmeat, picked over for shells and cartilage
1 teaspoon garlic, minced
1/2 cup pickled jalapeño, chopped
1/4 pound Monterey jack cheese, with jalapeños, grated
1 teaspoon Worcestershire sauce
1 teaspoon Emeril's hot sauce
1/2 teaspoon salt
1/2 cup mayonnaise
2 ounces Parmigiano-Reggiano cheese, grated
Cooking Directions
Preheat the oven to 350 degrees F. Combine the crabmeat, garlic, jalapeños, Monterey Jack cheese, Worcestershire sauce, hot sauce, salt and mayonnaise in a medium-size mixing bowl. Toss gently to mix. Spoon the mixture into a medium-size shallow baking dish. Sprinkle the Parmigiano-Reggiano evenly on the top of the crabmeat mixture.
Bake for about 25 minutes, or until golden brown and bubbly. Let sit for about 5 minutes before serving with chips, crackers, crudite or croutons.
Recipes courtesy of Emeril Lagasse © 2000.
Recipe Summary
Main Ingredients: crabmeat, parmigiano-reggiano, jalepenos
Course: Appetizer/Starter, Dip, Party Platter, Snack