Chocolate Chip Cookies
Sara Moulton's Chocolate Chip Cookies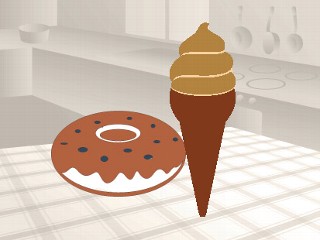 From the kitchen of Sara Moulton
Any time is a good time for Chocolate Chip Cookies!
Ingredients
2 cups all-purpose flour
1 tsp. baking soda
1 tsp. salt
1 cup unsalted butter (2 sticks), softened
3/4 cup granulated sugar
3/4 cup brown sugar, packed
1 tsp. vanilla extract
2 eggs
12 ounces chocolate chunks
Cooking Directions
Preheat oven to 375 degrees.
In a small bowl combine flour, baking soda, and salt.
In a large bowl, using a hand held mixer at medium speed, cream the butter, granulated sugar, brown sugar and vanilla extract. Add eggs one at a time, beating well. Gradually beat in flour mixture. Stir in chunks.
Drop by rounded tablespoon onto ungreased baking sheets. Bake for 9 to 11 minutes or until golden brown.
Let stand for 2 minutes, then remove to wire rack to cool completely.
Recipe is a variation of Nestle's Toll House
Recipe Summary
Main Ingredients: flour, brown sugar, vanilla, chocolate chunks
Course: Cookies, Dessert