Sandra Lee's Strawberry Margarita Pie
Your Favorite Cocktail With a Crust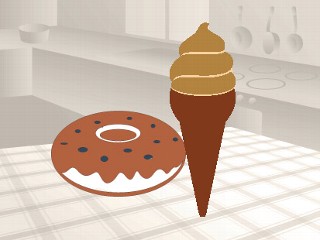 From the kitchen of Sandra Lee
Sandra Lee enlightened cooks and foodies with her tricks that she calls "Semi-Homemade." Her cocktail of "30 percent store-bought indredients, combined with 70 percent fresh ingredients" makes an unbeatably practical, homemade meal.
Her recipes will let you whip up real summer flavors without thinking twice about sweating and slaving over each ingredient.
Ingredients
2 Graham cracker pie crusts (large, or 12 mini)
3 pints Fresh Strawberries, halved (or 12 oz. bag, or frozen strawberries, defrosted)
1/3 cup Golden Margarita Tequila
2 Limes, zest and juice
14 oz. can Sweetened condensed milk
1 1/2 cups Heavy cream
small strawberries (for garnish)
fresh mint (for garnish)
Cooking Directions
Puree all ingredients except for the crust and the cream in a blender. Transfer to a large bowl.
Beat the cream in another bowl with electric mixer, until it forms soft peaks.
Fold 1/3 of the cream into strawberry mixture, until incorporated. Then the other 2/3 or cream/fold till all smooth.
Pour the filling into crusts.
Freeze uncovered until firm , about 4 hours
Remove from freezer and let soften in fridge for half an hour before serving. Garnish with strawberries and mint.
Note: 2 pies serve about 12-15 people, and small pies serve 12 (one per person).
Recipe Summary
Main Ingredients: pie crust, strawberries, tequilla
Course: Dessert