Rosie's Marshmallow Mud Squares
Rosie O'Donnell's Holiday Treats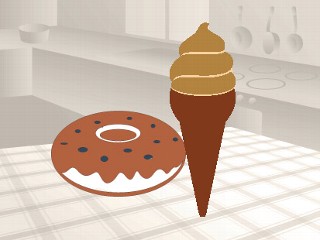 From the kitchen of Rosie O'Donnell
|
Rosie O'Donnell says Marshmallow Mud Squares are easy and delicious. Try them this holiday season.
Ingredients
Cake
2 cups sugar
1 cup shortening
4 eggs
3 teaspoons vanilla
1 1/2 cups flour
1/3 cup cocoa
1/3 teaspoon salt
1 bag mini marshmallows (6 1/2-ounce)
Frosting
2 sticks butter, room temperature
1/2 cup cocoa
1 box powdered sugar
1 teaspoon vanilla
1/2 cup evaporated milk
Cooking Directions
Preheat the oven to 300 degrees.
In the bowl of an electric mixer, add sugar and shortening and cream together. Add eggs and vanilla and beats 30 seconds.
In a separate bowl, sift the flour, cocoa and salt together. Add to the mixture and beat until well combined.
Pour the mixture into a greased and floured 9 by 13-inch glass baking dish. Place in the oven and bake for 35 minutes.
Make the frosting while the cake is baking. In the bowl of an electric mixer, beat together the butter, cocoa, powdered sugar and vanilla. Slowly add the milk. Set aside.
Once cake is baked, remove pan from the oven. Spread the marshmallows on top of the cake and return the pan to the oven for 5 more minutes.
Remove the pan from the oven and cool for a few minutes. Evenly apply the frosting.
Allow this to stand about 2 hours before cutting into squares.
Note: If the marshmallows are too hot, the frosting will sink right through. The frosting should be the top layer. It will darken once it hits the heat of the cake.
Recipe courtesy of Rosie O'Donnell
Other Recipes That You Might Like