Maw Maw's Slaw with Ginger-Soy Dressing
Emeril Lagasse's Popular Comfort Foods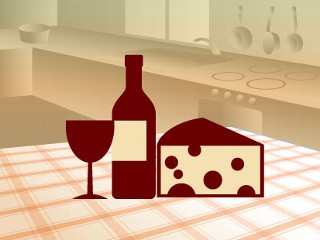 From the kitchen of Emeril Lagasse
|
Emeril Lagasse whipped up Maw Maw's Slaw with Ginger-Soy Dressing on Good Morning America.
Ingredients
1 large egg
1 tablespoon Dijon mustard
1 tablespoon garlic, chopped
1 teaspoon fresh ginger, minced
2 tablespoons soy sauce
2 teaspoons sugar
1/8 teaspoon freshly ground black pepper
1/2 cup vegetable oil
1/2 cup sesame oil
Salt
1/2 pound white Napa cabbage, shredded (about 2 cups)
1/2 pound red cabbage, shredded (about 2 cups)
1/2 pound fresh spinach, trimmed, washed, and shredded (about 2 cups)
1 cup red onions, thinly sliced
1 cup green onions, green parts only chopped
1/2 cup parsley, chopped
Cooking Directions
In a food processor fitted with a metal blade, combine the egg, mustard, garlic, ginger, soy sauce, sugar, and black pepper and process until smooth. With the machine running, slowly add the oils in a steady stream and process until the mixture is thick and creamy. Season with salt and pepper if necessary.
Place the cabbages, spinach, red onions, green onions, and parsley in a large salad bowl and toss well to blend. Add the mayonnaise mixture to the greens and toss to mix well. Season with salt and pepper to taste.
Cover and refrigerate for at least 1 hour. Serve chilled. (The slaw can be made up to 4 hours in advance).
Recipe courtesy of Emeril Lagasse copyright © 2004.
Other Recipes That You Might Like