Sara Moulton's Buffalo Chicken Wings
Sara Moulton's Memorial Day Recipes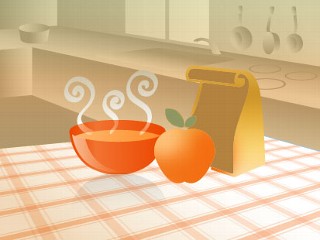 From the kitchen of Sara Moulton
Looking for some new and unique recipes for Memorial Day and the summer season? Try the Buffalo Chicken Wings that chef Sara Moulton shared on Good Morning America.
You can deep-fry these wings à la Anchor Bar, but they're just as delicious hot off the grill.
Ingredients
1/2 cup mayonnaise
1/4 cup plain yogurt
2 ounces blue cheese (about 1/2 cup), crumbled
4 celery ribs
3 pounds chicken wings (12 to 14)
2 tablespoons vegetable oil (if grilling)
6 cups vegetable oil (if deep-frying)
1/2 stick unsalted butter (1/4 cup)
3 to 4 tablespoons hot sauce (such as Frank's or Goya)
1 1/2 tablespoons cider vinegar
Cooking Directions
Dressing
In a bowl whisk together mayonnaise and yogurt and stir in blue cheese (dressing will not be smooth). Dressing may be made 8 hours ahead and chilled, covered. Cut celery into thin sticks. Soak celery in a bowl of ice and cold water at least 30 minutes and up to 1 hour.
Cut off chicken wing tips, reserving for another use, and halve chicken wings at joint.
To grill wings
Preheat grill.
Pat wings dry. In a bowl rub 2 tablespoons oil onto wings and season with salt. Grill wings on an oiled rack set 5 to 6 inches over glowing coals until cooked through and golden brown, 8 to 10 minutes on each side.
To deep-fry wings
In a large (5- to 6-quart) deep heavy kettle heat 6 cups oil until a deep-fat thermometer registers 380° F. Just before oil reaches 380°F, pat dry 6 or 7 wings. Carefully lower wings into oil and fry, stirring occasionally, until cooked through, golden, and crisp, 5 to 8 minutes. With a slotted spoon transfer wings to paper towels to drain. Pat dry and fry remaining wings in same manner, returning oil to 380°F between batches.
In a large skillet melt butter over moderately low heat and stir in hot sauce, vinegar, and salt to taste. Add grilled or fried wings and toss to coat.
Recipes courtesy of Sara Moulton, copyright © 2004
Recipe Summary
Main Ingredients: blue cheese, chicken wings, hot sauce, cider vinegar
Course: Appetizer/Starter, Lunch, Party Platter, Snack