Spinach, Artichoke and Crabmeat Dip Served in Italian Bread
Emeril Lagasse's Appetizers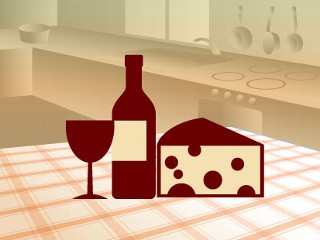 From the kitchen of Emeril Lagasse
Ready for a springtime party? Emeril Lagasse's appetizer recipes will impress your friends and family.
Check out Lagasse's recipes for Spinach, Artichoke, and Crabmeat Dip Served in Italian Bread.
Ingredients
2 Italian breads (12 to 13 inches in length and 3 to 4 inches wide)
2 packages fresh spinach (10-ounce), well rinsed and stems trimmed
4 tablespoons unsalted butter
1 cup yellow onions, chopped
1 tablespoon garlic, minced
1 teaspoon salt
1/2 teaspoon ground black pepper
1/4 teaspoon cayenne
6 tablespoons all-purpose flour
1 cup milk
1 cup heavy cream
2 teaspoons fresh lemon juice
1 cup rindless Brie cheese (1/2-inch cubes)
1 cup grated Monterey Jack cheese
1/2 cup Parmesan cheese, freshly grated
1 jar marinated artichoke hearts (6 1/2-ounces), drained and chopped
4 strips bacon, fried crisp, drained and cut into 1/2 inch pieces
8 ounces fresh lump crabmeat, picked over for shells and cartilage
Cooking Directions
Preheat the oven to 350° F.
Using a serrated knife, cut the bread in half lengthwise. Hollow out the center from the bottom half of the bread, leaving a 1-inch shell. Discard the center portion. Place the bread shell and top on a large baking sheet and set aside.
Bring a medium pot of water to a boil. Add the spinach in batches and cook until wilted, 2 to 3 minutes. Remove and refresh in a large bowl of ice water. Squeeze to remove all excess water and chop. Set aside.
In a medium pot, melt the butter over medium-high heat. Add the onions and cook, stirring, for 3 minutes. Add the garlic, salt, pepper, and cayenne and cook, stirring, for 1 minute.
Add the flour and cook, stirring constantly, to form a light roux, 2 minutes. Add the milk and cream in a steady stream, and cook, stirring constantly, until thick and creamy, 3 to 4 minutes. Add the cooked spinach and lemon juice, and stir to incorporate. Add the cubed and grated cheeses, artichoke hearts, and bacon and stir well. Fold in the crabmeat, being careful not to break up the lumps. Pour into the prepared bread shell and replace the top. Wrap tightly in aluminum foil and bake until hot, about 25 minutes.
Remove from the oven, carefully unwrap, and let sit for 5 minutes. Place on a cutting board or large platter and cut crosswise into thick slices. Serve hot.
Recipes courtesy of Emeril Lagasse, copyright 2004.
Recipe Summary
Main Ingredients: spinach, garlic, cream, brie, artichokes, bacon
Course: Appetizer/Starter, Snack, Party Platter