Rachael Ray's Barbecued Shrimp in Lettuce Wraps
Ring in the New Year With Fast and Easy Tasty Party Treats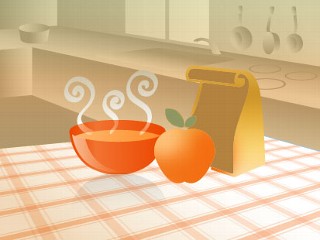 From the kitchen of Rachael Ray
|
Rachael Ray, host of the Food Network's 30 Minute Meals and $40 a Day shared some of her party time recipes with Good Morning America.
Check out Ray's recipes for Barbecued Shrimp in Lettuce Wraps.
Ingredients
16 jumbo shrimp, peeled and deveined
Light oil (such as vegetable oil), for drizzling
1 teaspoon crushed red pepper flakes
Salt and pepper
1/3 cup orange marmalade, eyeball it
1/2 cup hoisin barbecue sauce (available in the Asian foods aisle)
Bibb lettuce, for wrapping
1/4 cucumber, julienne sliced
Cooking Directions
Preheat a grill pan over high heat. Toss shrimp with a drizzle of oil and season with crushed pepper, salt and black pepper. Mix marmalade and barbecue sauce.
Grill shrimp 2 minutes on the first side, turn and baste liberally with sauce. Cook a minute or 2 longer, turn and baste again. Cook 1 minute more then transfer to a serving dish.
To eat, wrap shrimp in lettuce with cucumber.
All recipes courtesy of Rachael Ray, host of Food Network's "30 Minute Meals" and "$40 a Day." Copyright 2003
Other Recipes That You Might Like