Mr. Lou's Chocolate-Praline Pie with Sweetened Whipped Cream
Emeril Lagasse's Thanksgiving Dessert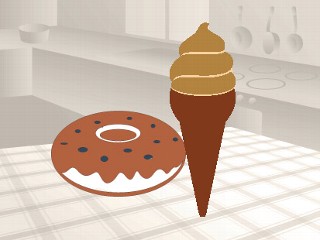 From the kitchen of Emeril Lagasse
|
Still looking for the perfect dishes for Thanksgiving Day? Emeril Lagasse shared his Thanksgiving menu on Good Morning America.
Ingredients
2 cups heavy cream
1/4 cup cornstarch, sifted
1/2 cup light brown sugar, packed
1/2 cup Steen's 100 percent Pure Cane Syrup
1 cup semi-sweet chocolate, melted
1 cup crumbled Crunchy Pralines
One 9-inch Chocolate Graham Cracker Crust, baked and chilled
1 cup heavy cream
1 tablespoon confectioners sugar
Crunchy Pralines • 1 pound light brown sugar (about 2 1/2 packed cups) • 2 tablespoons butter • 1/4 cup water • 2 cups pecan pieces
Chocolate Graham Cracker Crust
• 1 cup graham cracker crumbs • 3/4 cup finely ground Oreo cookies (chocolate cookies only, cream stuffing removed) • 4 tablespoons unsalted butter, melted • 2 tablespoons sugar • 1 egg white, beaten
Cooking Directions
Pie
In a large saucepan, combine the cream, cornstarch, brown sugar, and cane syrup. Cook over medium-high heat, whisking, until a slightly thick custard forms, 10 to 12 minutes. Stir in the chocolate and mix well.
Remove from the heat and place a piece of waxed paper directly on top of the custard to prevent a film from forming and let cool.
Fold half of the crumbled pralines (recipe below) into the cooled custard, and then pour the mixture into the prepared shell. Sprinkle the remaining pralines on top. Cover tightly with plastic wrap and refrigerate for at least 4 hours.
In a medium bowl, beat the cream until thick and frothy. While beating, add the sugar and beat until soft peaks form.
To serve, slice the pie into servings and top each with the sweetened whipped cream.
Crunchy Pralines
Line a large baking sheet with wax paper and set aside. In a large saucepan, combine the brown sugar, butter, and water and cook over medium heat, stirring to dissolve the sugar, for 3 to 4 minutes. When the mixture begins to boil, add the pecans and continue to stir for about 5 minutes. Remove from the heat and drop by the spoonful onto the wax paper. Let cool and harden. Peel from the paper, using a thin knife as necessary. Store in an airtight container at room temperature for up to two weeks.
Chocolate Graham Cracker Crust
Preheat the oven to 375° F. In a large bowl, combine the graham cracker and cookie crumbs, butter, and sugar and blend with a mixer or by hand. Transfer to a 9-inch pie pan, pressing firmly into the bottom and up the sides with your fingers. Place another 9-inch pie pan on top of the crust and press firmly to smooth and pack the crust. (Some of the crust may spill over the edges of the pan.)
Remove the second pan and bake until the crust is golden, 10 to 15 minutes.
Cool completely on a wire rack. Brush the crust with the egg white to seal. Refrigerate, tightly covered, for one hour before using, or freeze for up to six weeks. Yield: Makes one 9-inch crust.
Recipes courtesy of Emeril Lagasse, copyright © 2003.
Other Recipes That You Might Like