Pat Conroy's Creme Brulee
Life, Love, Memories and Food Are Covered in Conroy's Latest Book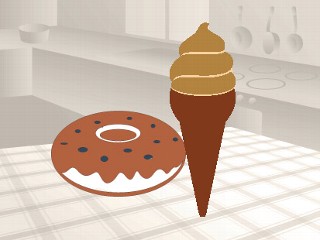 From the kitchen of Pat Conroy
|
Pat Conroy, one of America's favorite storytellers, talked about his unique cookbook on Good Morning America.
The book offers a great collection of amazing recipes and stories about his life that relate to the food.
Check out the following recipes from "The Pat Conroy Cookbook" by Pat Conroy.
Ingredients
2 1/2 cups heavy cream
1 vanilla bean
6 egg yolks
1/2 cup granulated sugar
1/2 cup light brown sugar, packed
Cooking Directions
Position a rack in the center of the oven and preheat to 325°F.
Pour the heavy cream into a large saucepan and set aside. Split the vanilla bean lengthwise and scrape the seeds from inside the pod into the cream. Add the pod.
Over moderate heat, bring the cream and vanilla mixture to a low boil. Remove from the heat, cover, and let the mixture steep for 15 minutes. Remove the vanilla pod.
In a medium bowl, whisk the egg yolks and granulated sugar until pale yellow. Slowly whisk the egg mixture into the cream.
Pour into four to six shallow broiler-proof custard dishes. Set the dishes in a shallow roasting pan and pour boiling water into the pan to come halfway up the sides of the dishes.
Bake until the custard is set, about 30 minutes. (The tops will still look jiggly.)
Remove the dishes from roasting pan and cool on a rack to room temperature.
Preheat the broiler.
Press the brown sugar through a fine-mesh strainer onto the custards in an even layer. Wipe excess sugar from rims.
Broil about 5 inches from the heat source until the sugar liquefies, then starts to bubble and caramelize. This can take from 1 to 3 minutes. Rotate the pan to ensure even browning and be extremely careful not to burn the tops.
Remove the custard dishes and cool on a rack to room temperature. Refrigerate for at least 1 hour before serving.
Excerpted from The Pat Conroy Cookbook by Pat Conroy copyright © 2004 by Pat Conroy. Excerpted by permission of Doubleday (Doubleday.com) a division of Random House, Inc. All rights reserved. No part of this excerpt may be reproduced or reprinted without permission in writing from the publisher.
Other Recipes That You Might Like