Sara Moulton's Nacho Bar
Super Bowl Party Recipes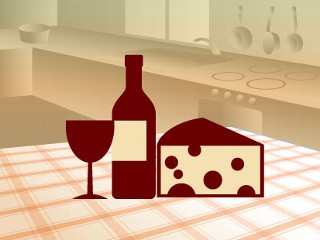 From the kitchen of Sara Moulton
Hosting a Super Bowl bash this weekend? "Good Morning America's" Food Editor Sara Moulton is here to help. She whipped up some drinks and dishes to help spice up your party.
Set up a make-your-own nacho plate station in the kitchen so that people can wander off after kick off when they get a little bored and set up their own little appetizer.
Ingredients
tortilla chips
rotisserie chicken, shredded
chili (bought or homemade)
refried bean dip
Monterey jack cheese, shredded
roasted peppers, sliced
olives, sliced
salsa (bought or homemade)
pickled jalapenos, sliced
lettuce, shredded
scallions, chopped
sour cream
Cooking Directions
Set out small disposable metal pie plates.
Preheat the oven to 350 F. Let people build their own plate by layering whatever they want of the first seven ingredients, finishing with the cheese. They can pop it into the oven and let the cheese melt [five to 10 minutes], top it with the remaining ingredients and then put the pie tin on a plate [paper if desired] and take it with them back into the TV room.
Recipe Summary
Main Ingredients: chicken, chili, refried beans
Course: Appetizer/Starter, Dip, Party Platter