Emeril's Sweet Pie Crust Dough
Emeril Lagasse's Recipe for the Perfect Pie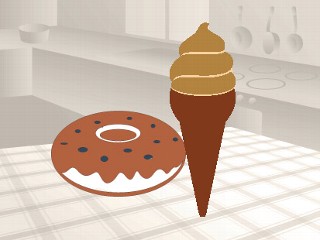 From the kitchen of Emeril Lagasse
Emeril Lagasse shared his recipe for sweet pie crust dough and secrets for making the perfect pie.
Fats (shortening and butter) must be cold (straight from the refrigerator).
Measure your flour by using the "scoop and sweep" method: dip a metal measuring cup into the flour and level it with flat across the edge with a flat-edged knife, to ensure the correct amount is used.
Don't over mix your pie dough or it will be tough.
By allowing the pie dough to rest in the refrigerator before rolling it out, the gluten in the flour relaxes, making it easier to roll out later and less prone to shrinkage.
Roll out the dough on a lightly floured surface, working from the center out to the edges, lifting and moving the dough as you work to ensure it doesn't stick to the surface.
Easily transfer the dough to the pie pan by wrapping or draping it loosely around the rolling pin and then lowering it, centered, into the pan.
Ingredients
8 ounces all-purpose flour, about 1 1/2 cups plus 2 tablespoons
1 tablespoon sugar
1/2 teaspoon salt
1 stick (1/4 pound) cold butter, cut into 1/4-inch pieces
2 tablespoons solid vegetable shortening
3 tablespoons ice water
Cooking Directions
Add the flour, sugar, and salt to the bowl of a food processor and pulse to combine.
Add the butter and shortening and process until the mixture resembles coarse crumbs.
While the machine is running, slowly drizzle in the water, 1 tablespoon at a time, and continue to process by pulsing until the dough just comes together to form a ball (you may not need to use all of the water, or you may need a bit more).
Transfer the dough to a lightly floured surface and shape into a flat disc. Wrap with plastic wrap and refrigerate for at least one hour or up to overnight.
Yield: 1 (9 or 10-inch) pie crust
Recipe courtesy Emeril Lagasse, courtesy Martha Stewart Living Omnimedia, Inc.
Recipe Summary
Main Ingredients: flour, sugar, butter, vegetable shortening
Course: Dessert