Heart-Healthy Artichoke and Spinach Dip
Devin Alexander Presents Low-Fat, High-Flavor Recipes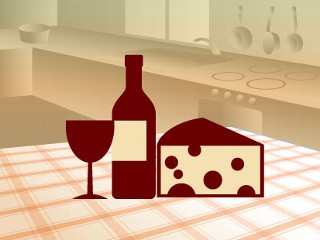 From the kitchen of Devin Alexander
Devin Alexander understands the value of cooking healthy meals. The world-famous chef lost 55 pounds and has kept it off for 12 years.
On Tuesday, Alexander showed "Good Morning America" how to prepare healthy Pork Chops Parmesan accompanied by an artichoke and spinach dip that will thrill your taste buds without threatening your waistline.
You can find those recipes, which are from the American Heart Association's new cookbook called "No-Fad Diet," below.
Ingredients
1 can no-salt-added cannelloni beans (15 to 16 ounces), rinsed and drained
4 medium green onions (green and white parts), chopped
2 medium garlic cloves, minced
14-ounce can quartered artichoke hearts, rinsed and drained (or 10-ounce package frozen artichoke hearts, thawed and drained)
10 ounces frozen chopped spinach, thawed and squeezed dry
1 cup fat-free or low-fat plain yogurt (or fat-free or light sour cream)
1 teaspoon grated lemon zest
3 tablespoons fresh lemon juice
1/2 teaspoon ground cumin
1/4 teaspoon crushed red pepper flakes
1/4 teaspoon salt
1/4 teaspoon pepper
Cooking Directions
In a food processor or blender, process the beans, green onions, and garlic until smooth, scraping the side several times. Add the remaining ingredients. Process until smooth. Transfer the dip to a container with a tight-fitting lid. Refrigerate for 2 hours to 4 days before serving.
Recipe Summary
Main Ingredients: garlic, artichokes, spinach, cumin
Course: Appetizer/Starter, Dip, Party Platter, Snack
More Info: Heart Healthy, Low Fat