Wolfgang's Green and White Asparagus with Prosciutto
Eat Like a Star with Wolfgang Puck's Recipe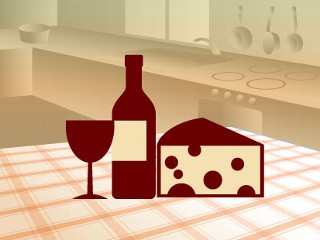 From the kitchen of Wolfgang Puck
|
Once again, Chef Wolfgang Puck is in charge of the menu for the exclusive Governor's Ball following the Oscars. You too can eat like a star by following the recipe for green and white asparagus with prosciutto below.
Ingredients
1 bunch pencil asparagus
1 bunch white asparagus
8 slices prosciutto, very thin
1/2 cup micro arugula
2 tablespoons extra virgin olive oil
Cooking Directions
Blanch asparagus in boiling salted water for about 30 seconds. Remove from the heat and immediately plunge into an ice water bath to stop the cooking.
Cut spears to a length of 3 inches. Wrap one white and one green spear with one slice of prosciutto. Set on individual plates and drizzle with the olive oil.
Garnish with micro arugula.
Other Recipes That You Might Like