Mixed Berry and Pound Cake Trifle
Best of the Fourth of July Recipes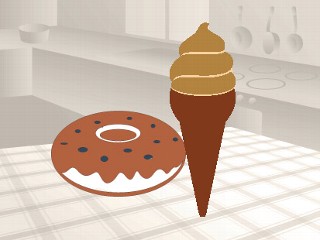 From the kitchen of Katie Brown
With millions of people getting ready to fire up their grills for July Fourth, lifestyle expert Katie Brown joined "Good Morning America" with ideas on how to add zip to a holiday cookout and jazz up your table setting.
The recipes and projects below can be found on Katie's Web site, www.katiebrown.com.
Ingredients
1 pint strawberries, hulled and quartered
1 pint raspberries
1 pint blueberries
2 tablespoon sugar
1/4 cup mint, chopped
1 pint heavy cream
1 tablespoon confectioner's sugar
1 teaspoon vanilla extract
1 prepared pound cake, cut into 1 inch slices
Cooking Directions
Combine all berries with sugar and mint. Toss lightly to combine and set aside. Whip the heavy cream with the confectioner's sugar and vanilla. Set aside.
In a French fry paper tray, place a layer of berries on the bottom. Top with the cake, then the whipped cream. Place another layer of cake on top of the whipped cream and top with berries.
Recipe Summary
Main Ingredients: strawberries, raspberries, blueberries
Course: Dessert