Ceviche
Chef Tim Love of Lonesome Dove Western Bistro Shares His Secrets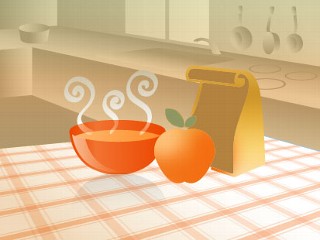 From the kitchen of Tim Love
|
Chef Tim Love of Lonesome Dove Western Bistro in Fort Worth, Texas, and the new Lonesome Dove NYC showed "Good Morning America" how to make his cool ceviche.
Ingredients
4 lbs. Yellowtail tuna (also called "Hamachi")
3 limes, juice and zest
3 lemons, juice and zest
1 oz. yuzu juice
1 bunch Cilantro, chopped
1 red union (Brunoise)
1 red pepper
Salt
Pepper
1 Serrano, diced
4 orange segment
1 tbs garlic, chopped
1 to 2 tbs extra virgin olive oil
Cooking Directions
Cure six tails in three cups of lime juice and one cup orange juice for four hours. Drain. Add remaining ingredients.
Other Recipes That You Might Like