Justin Timberlake's Blueberry Crunch Cake
Justin Timberlake's Granny Sadie Takes the Cake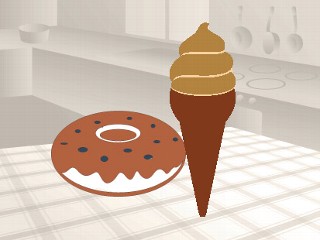 From the kitchen of Granny Sadie
|
When pop star Justin Timberlake isn't making hits with Madonna, Rihanna and Ciara, he is enjoying his Granny Sadie's blueberry crunch cake.
Ingredients
1 tall can crushed pineapple, undrained
3 cups blueberries
3/4 cup sugar
1 cup chopped pecans
1 stick margarine, melted
1/4 cup sugar
1 box yellow cake mix
2 tablespoons margarine (optional), melted
1/2 cup pecans (optional), chopped
Cooking Directions
Preheat oven to 350 degrees Fahrenheit. Butter a 9x13 baking dish. Pour can of pineapple into baking dish. Coat blueberries with 3/4 cup of sugar and pour on top of pineapple. Optional: Add 1 tablespoon melted margarine to the blueberries and sugar to help the sugar stick to the berries.
Sprinkle dry yellow cake mix on top of blueberries. Optional: Add 1/2 cup chopped pecans to cake mix before sprinkling. Drizzle melted stick of margarine on top of cake mix. Mix 1/4 cup sugar with 1 cup pecans and sprinkle on top. Optional: Add 1 tablespoon melted margarine to help sugar stick to pecans. Bake at 350 degrees for 1 hour.
Poppa says, "It will be so good it will make you slap your momma!"
Other Recipes That You Might Like