Grandmother's Sweet Potato Pie
Recipe for Holiday Favorites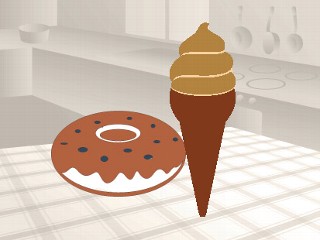 From the kitchen of Cat Cora
|
Cat Cora is dishing out some delicious recipes for the holidays. From mouth-watering main dishes to delectable desserts, it's all here.
Ingredients
3 egg yolks
1/2 cup granulated sugar
1 1/4 cup sweet potatoes, cooked
1 envelope unflavored gelatin, dissolved in 1/4 cup cold water
1/2 cup milk
1/2 teaspoon salt
1/2 teaspoon ground ginger
1/2 teaspoon ground cinnamon
1/2 teaspoon ground nutmeg
3 egg whites, stiffly beaten
1/2 cup granulated sugar
baked pie shell (9 inch)
Cooking Directions
Beat egg yolks and 1/2 cup sugar until thick; add sweet potatoes, milk, salt and spices. Cook until thick.
Add gelatin softened in cold water; blend well. Add egg whites stiffly beaten with 1/2 cup sugar.
Pour into baked pie shell and chill. Serve with crème fraiche, if desired.
Courtesy of Cat Cora
Other Recipes That You Might Like