Deen Brothers' Perfect Peach Cobbler
Homemade Recipes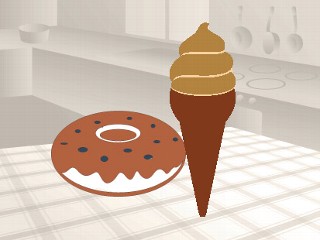 From the kitchen of The Deen Brothers
Deen brothers, Jamie and Bobby, share some flavorful recipes for homemade favorites, like chicken potpie or the perfect peach cobbler. These simple recipes come just in time for the holiday season, and are guaranteed crowd-pleasers for a family feast or a friendly potluck.
Ingredients
8 tablespoons butter (1 stick)
1 cup sugar
3/4 cups self-rising flour
3/4 cup milk
1 can sliced peaches in syrup (28-ounces), undrained (see Variation)
Cooking Directions
Preheat oven to 350 degrees. Put butter in deep baking dish and place in the oven to melt. Mix sugar and flour; add milk slowly to prevent lumping. Pour over melted butter. Do not stir. Spoon fruit on top, gently pouring in syrup. Still do not stir; batter will rise to top during baking. Bake for 30 to 45 minutes. Good with fresh whipped cream or vanilla ice cream.
When available, fresh fruit is wonderful. You may use fresh blueberries, strawberries, blackberries, cherries, apples, peaches or pears. Simply clean, peel and core 2 cups of fruit and mix with 1 cup of sugar and 1 cup of water. In a saucepan, bring the mixture to a boil and then simmer for about 10 minutes. Stir often; making sure sugar is completely dissolved. Substitute this for the canned peaches.
Makes 8 to 10 servings
Courtesy of "The Lady & Sons Savannah Country Cookbook"
Recipe Summary
Main Ingredients: peaches, sugar, flour
Course: Casserole, Dessert