Bethenny Frankel's 'Naturally Thin' Banana Oatmeal Chocolate Chip Cookies
The "Real Housewives Star" Dishes Out Her Guilty Free Recipes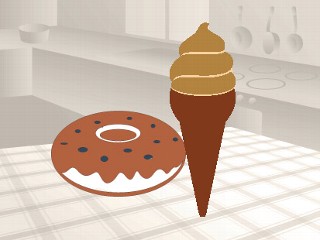 From the kitchen of Bethenny Frankel
These are one of my faves, and one of Susan Sarandon's, too.
It's a cute story, how we met. I met Susan Sarandon at a red-carpet event. She complimented me on my necklace, which Sheryl Crow had admired at a Rolling Stones concert a few weeks earlier.
I had another necklace like it in my purse to give to Sheryl, so I laughed and said, "I have one in my purse for Sheryl Crow. Do you want one, too?"
I felt like one of those guys on the street saying, "Hey, want to buy a watch?"
I told her I would send her one, and she just smiled and said, "No, you won't." But I got the contact info for her agent and I did send her one, along with some of my BethennyBakes Banana Oatmeal Cookies.
Now I send her cookies on a regular basis.
Ingredients
1 1/2 cups oat flour
3/4 cup rolled oats
1/2 teaspoon baking powder
1/2 teaspoon baking soda
1/2 teaspoon salt
1/2 cup raw sugar
1/3 cup chocolate chips
1 teaspoon canola oil
1/3 cup soy milk
1/2 cup banana puree (1 medium-size banana)
1 teaspoon vanilla extract
Cooking Directions
Preheat oven to 375°F.
Combine all the dry ingredients in a bowl.
Combine all the wet ingredients in a separate bowl. Mix the dry and wet ingredients together, until well combined.
Use a medium-size ice cream scoop or a large spoon to scoop batter onto a cookie sheet covered with wax paper.
Bake for 12 minutes, rotating the pan halfway through cooking, or bake until the edges of the cookies are light brown.
Recipe Summary
Main Ingredients: bananas, chocolate chips, flour, sugar
Course: Cookies, Dessert, Snack
More Info: Low Calorie