Ivy Larson's Grilled Portobello Mushrooms Topped With Avocado Salad
Recipe Courtesy Ivy Larson, Adapted From 'The Whole Foods Diet Cookbook'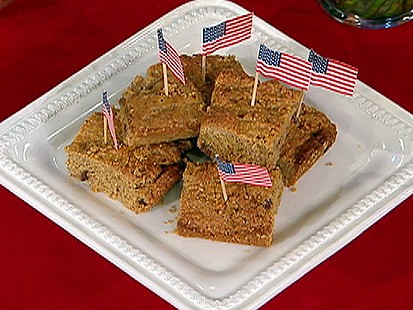 Barbecue meals that won't bust your diet.
From the kitchen of Ivy Larson
Ingredients
8 portobello mushroom caps, wiped clean with a damp cloth
1/3 to 1/2 cup extra virgin olive oil, for liberal drizzling
Unrefined sea salt, to taste
Ground pepper, to taste
2 firm Hass avocados, finely chopped
1/2 cup red onion, finely chopped
1 pound ball fresh mozzarella, finely chopped
1/2 cup jarred roasted red peppers, drained and finely chopped
1/2 lemon, juiced
1 tablespoon flax oil (such as Barlean's)
Cooking Directions
Preheat a grill or grill pan to medium-high.
Drizzle the mushrooms with olive oil and season with salt and pepper.
Grill mushrooms until fork-tender, about 3 to 4 minutes per side.
Remove portobellos from grill and set aside.
In a large bowl, gently toss together the avocados, onion, mozzarella, and red peppers.
Add the lemon juice and flax oil, and season with salt and pepper to taste.
Pile the avocado salad evenly on top of the mushroom caps.
Serve at room temperature.
Recipe Summary
Main Ingredients: portobello mushrooms, avocados, mozzarella, red peppers
Course: Appetizer/Starter, Side Dish, Vegetable