Slow-Cookin' Mama's Maple-Dijon Chicken With Sweet Potatoes
A Slow Cooker Chicken Recipe Perfect for Fall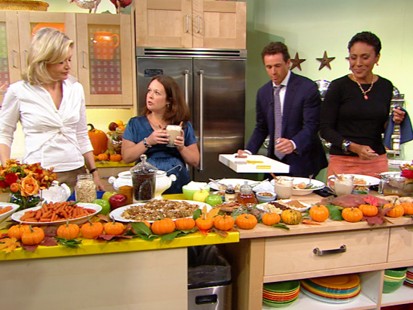 Stephanie O'Dea prepares maple-dijon chicken in a slow cooker.
From the kitchen of Stephanie O'Dea
"Anything with the word "dijon" in the title instantly sounds exquisite and marvelous, even though it's only a $2.99 condiment. Dijon is the show-off in the mustard family. The chicken was tasty and quite moist, and paired nicely with the sweet potatoes. My kids ate two servings of chicken and some of the sweet potatoes. We didn't have any leftovers."
-Stephanie O'Dea
Ingredients
1 pound boneless, skinless chicken pieces
1 onion, chopped
3 garlic cloves, chopped
1 teaspoon dried thyme
3 tablespoons maple syrup
2 tablespoons Dijon mustard
2 sweet potatoes, peeled and chopped
1 cup chicken broth
2 bay leaves
Cooking Directions
Use a 4-quart slow cooker.
Put the chicken into the stoneware and toss with the onion, garlic, thyme, maple syrup, and
Dijon mustard.
Place the sweet potatoes on top of the chicken.
Pour in the broth and add the bay leaves.
Cover and cook on low for 5 to 7 hours, or on high for 3 to 5 hours.
The chicken is done when it is cooked through and the vegetables reached the desired tenderness.
* Courtesy of "Make It Fast, Cook It Slow: The Big Book of Everyday Slow Cooking."
Recipe Summary
Main Ingredients: chicken, sweet potatoes, dijon mustard, maple syrup
Course: Dinner, Lunch, Main Course
More Info: Kid Friendly