Barbecued Sloppy Joe Short Ribs
Perfect New Year's Day Football Food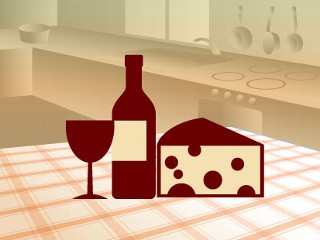 From the kitchen of Todd English
|
It is the first day of the new year and what better way than to spend the day watching football with some good food.
Ingredients
8-10 lbs. short rib on bone
1 tbsp. olive oil
Salt and pepper, to taste
1 large white onion, thinly diced
1 cup brown sugar
1 cup red wine vinegar
1/2 cup light soy sauce
2 cups water or beef stock
1 tbsp. Worcestershire sauce
2 tbsp. honey
3 cups prepared tomato sauce
1 tbsp. tomato paste
2 tsp. garlic powder
1 cinnamon stick
10 soft toasted sesame buns
Cooking Directions
Preheat oven to 325 degrees. Season short ribs liberally with salt and pepper. Heat casserole dish on stove top, add the oil and sear short ribs until brown on all sides (about 5-6 minutes). Remove meat and set aside, add the onions, cook 2-3 minutes until soft.
Add brown sugar to onions, cook 1 minute until coated and melted. Deglaze with red wine vinegar, cook for 1 minute and add remaining ingredients to dish. Bring broth to a simmer, add short rib meat, cover and cook at 325 for 1 hour and 45 minutes.
Check seasoning midway; adjust salt pepper and sweetness if needed. Once ready, meat should be falling off bones. Remove meat from bones, serve in a slow cooker or hot pot, with toasted sesame buns on the side.
Other Recipes That You Might Like