Biscuits
Perfect for Todd English's Chicken in a Bag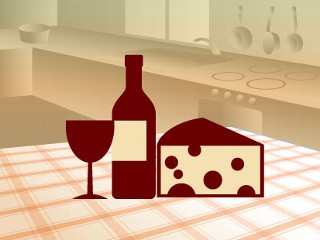 From the kitchen of Todd English
|
These biscuits are chef Todd English's preferred way to serve his chicken in a bag.
Ingredients
2 lbs. and 4 oz. flour
4 oz. sugar
2 tbsp. and 2 1/2 teaspoons baking powder
1 tbsp. salt
1/2 teaspoon baking soda
1 lb. and 4 oz. butter
1 quart buttermilk
Cooking Directions
Add all dry ingredients to a mixer with a paddle attachment and mix on low.
Add butter until butter-flour mix looks like corn meal (about 5-8 minutes). Add liquids and mix until it forms a clump. Put dough on floured surface and roll to half inch thick.
Cut with medium round ring molds large enough to fit 2 of the tenders onto and let sit 30 minutes. Bake in 350 oven for 14 minutes and rotate baking pan at 7 minute interval.
Other Recipes That You Might Like