Matt Goulding's Mini Pesto Goat Cheese Pizzas
Recipe Courtesy "Cook This, Not That"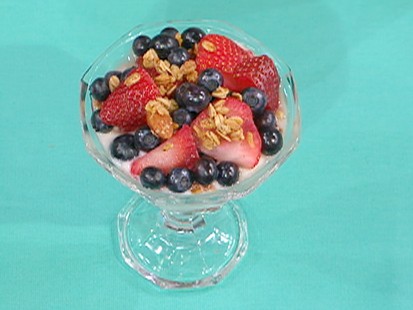 Healthier versions of your favorite restaurant dishes that you can make at home.
From the kitchen of Matt Goulding
|
Try these quick mini pizzas as your next appetizer.
Ingredients
2 tablespoons basil pesto
2 English muffins, split
4 tablespoons goat cheese
2 tablespoons green or kalamata olives, chopped
Red onion slices
4 bottled or canned artichoke hearts, quartered
Cooking Directions
Preheat oven to 425 degrees F.
Divide the pesto among the 4 muffin halves, then top with the remaining ingredients.
Place on a baking sheet and bake for 15-20 minutes, until the cheese is melted and the bottoms of the English muffins are slightly crisp.
193 calories
8 g fat
563 mg sodium
Other Recipes That You Might Like