CDC says infants should get extra measles vaccine prior to traveling abroad as cases rise
The CDC issued an alert on rising measles cases linked to international travel.
Infants eligible for a measles vaccine should receive one prior to international travel, the Centers for Disease Control and Prevention said amid rising cases of the highly contagious disease during the summer travel season.
The guidance came as part of a Health Alert issued by the CDC this week, warning Americans about rising measles cases linked to international travel. The agency says more than twice as many Americans are expected to travel abroad this summer compared to last.
The agency reinforced recommendations that all eligible Americans should be vaccinated against measles prior to international travel. This includes a recommendation that infants in the U.S. going abroad who are 6-11 months old should receive an extra measles, mumps and rubella vaccine (MMR), regardless of the international destination.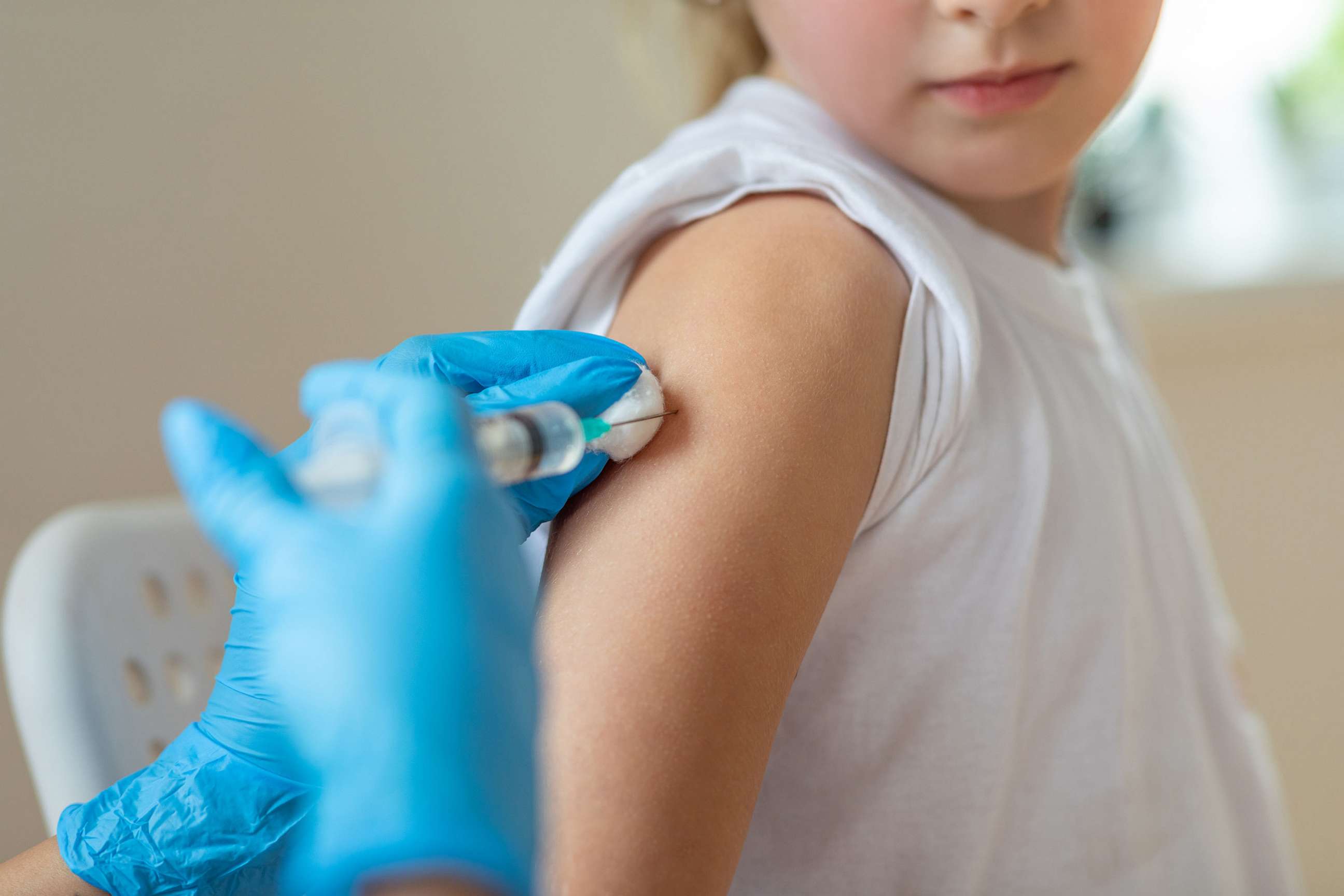 The CDC says there has been an increase in measles cases in the U.S. As of June 8, 16 cases have been identified across 11 jurisdictions, compared to just 3 over the same time in 2022. Nearly 90% of cases this year have been linked to international travel, according to the CDC.
The MMR vaccine is routinely given to children starting at 12-15 months and again at 4-6 years old, but can safely be given as early as 6 months in the right circumstances. The CDC is reinforcing that all infants traveling abroad this summer who are 6-11 months old should receive their first dose before travelling.
A 2019 study published in JAMA Pediatrics found that less than half of all MMR-eligible infants received the recommended dose before international travel.
This recommendation is not new, but many people may not have been aware of it unless traveling to certain high-risk locations or locations with active outbreaks. Experts say this health alert speaks to the emergence of vaccine-preventable diseases and declining vaccine rates post-pandemic
"It's absolutely highlighting the global concern that we have for the re-emergence of vaccine preventable diseases," Dr. John Brownstein, Ph.D, the chief innovation officer at Boston Children's Hospital and an epidemiologist told ABC News.
Brownstein also says that measles isn't just a growing problem when traveling abroad but here in the U.S. too.
"So what's happened is it's become all too common to see cases, he said. "You know, these are not like highly clustered in a couple of locations. We're seeing the rise in localized case cases, diffuse across the country and that's directly related to the fact that we're seeing under vaccination across the country."
The CDC says people can come in contact with measles anywhere in the U.S.
What to know about this extra dose
According to the CDC, if any child receives the MMR vaccine before their first birthday, they will need two more vaccines to complete the series. The second dose is given between 12 and 15 months of age, and the third dose is given at least 28 days following the second dose.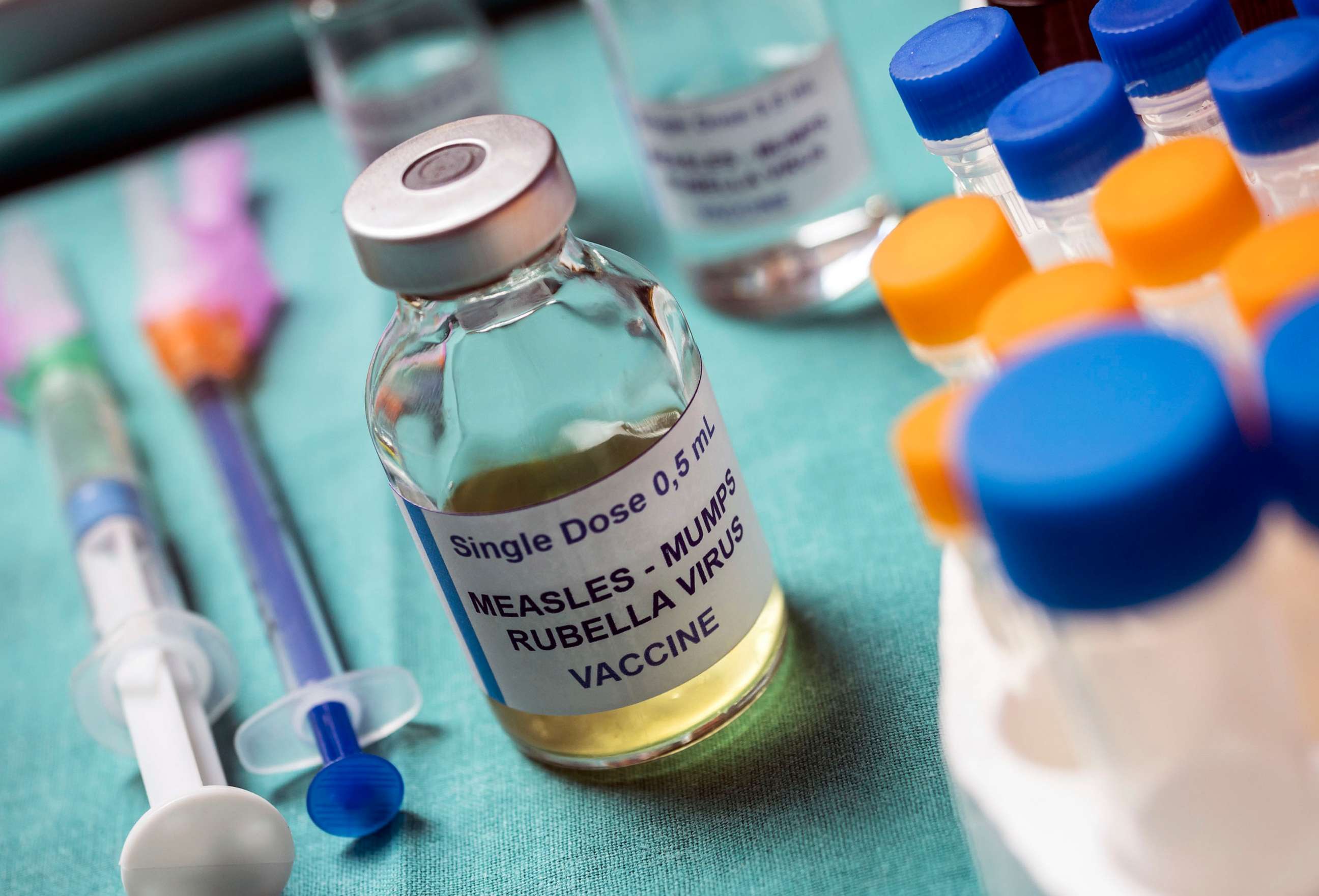 Children traveling who have already turned a year old should receive two doses prior to international travel if able. Because the MMR vaccine is a live virus vaccine, it cannot be given to children who are immunocompromised.
What should parents know about measles?
Measles is a highly contagious virus -- one person infected can spread it to 9 out of 10 unvaccinated close contacts, according to the CDC. Children are one of the most at-risk groups for severe illness, especially those under the age of 5 and who are unvaccinated.
Symptoms of measles include high fever, runny nose, diffuse rash, and red, watery eyes. Severe cases can lead to inflammation around the brain that may cause confusion, seizures or death. The CDC estimates that 1-3 out of every 1,000 people who get measles will die from the disease, even with adequate care.
Dr. Dean A Blumberg, M.D., a professor and division chief of Pediatric Infectious Diseases at UC Davis Children's Hospital, tells ABC News that measles shouldn't be minimized.
"Although most patients recover, it's important to remember that prior to widespread use of measles vaccine in the US, measles resulted in 3-4 million cases, 400-500 deaths, 48,000 hospitalizations, and 4,000 cases of encephalitis or inflammation of the brain every year," he said.
Experts recommend talking to your child's pediatrician about upcoming travel to make sure they get all recommended vaccines.
Dr. Jade A Cobern, M.D., M.P.H., board-eligible pediatrician and general preventive medicine resident at Johns Hopkins, is a member of the ABC News Medical Unit.