— -- The U.S. Centers for Disease Control and Prevention studies a variety of public health threats every year, from infectious diseases to automobile safety. But for 15 years, the CDC has avoided comprehensive research on one of the top causes of death in the U.S.: firearms.
While the CDC keeps surveillance data on gun injuries and deaths, it has not funded a study aimed at reducing harm from guns since 2001. The CDC estimates that firearms are one of the top five causes of death in the U.S. for people under the age of 65, so advocates of gun safety say the lack of comprehensive research is particularly glaring.
The dearth of research funding goes back to 1997, when an amendment was added to an operations bill that passed in Congress with the language that the CDC will be barred from any research that will "advocate or promote gun control," CDC spokeswoman Courtney Lenard told ABC News.
Called the Dickey Amendment after Rep. Jay Dickey, a Republican from Arkansas who served from 1993 to 2001, the amendment is often called a ban, but it did allow for research on injuries or deaths from firearms. However, Lenard pointed out that after the amendment, Congress cut funding for the CDC by the exact amount that had been spent on gun research in the year before. While that $2.6 million in funding was eventually restored, it was earmarked for traumatic brain injury research, according to a 2013 article in The Journal of the American Medical Association.
The CDC still focuses on surveillance of firearm deaths, but the steps taken by Congress have effectively blocked expansive CDC research on the public health effects of firearms, the CDC spokeswoman said.
"CDC's Injury Center has very limited discretionary funding to dedicate to firearm violence research and prevention," Lenard said in a statement to ABC News.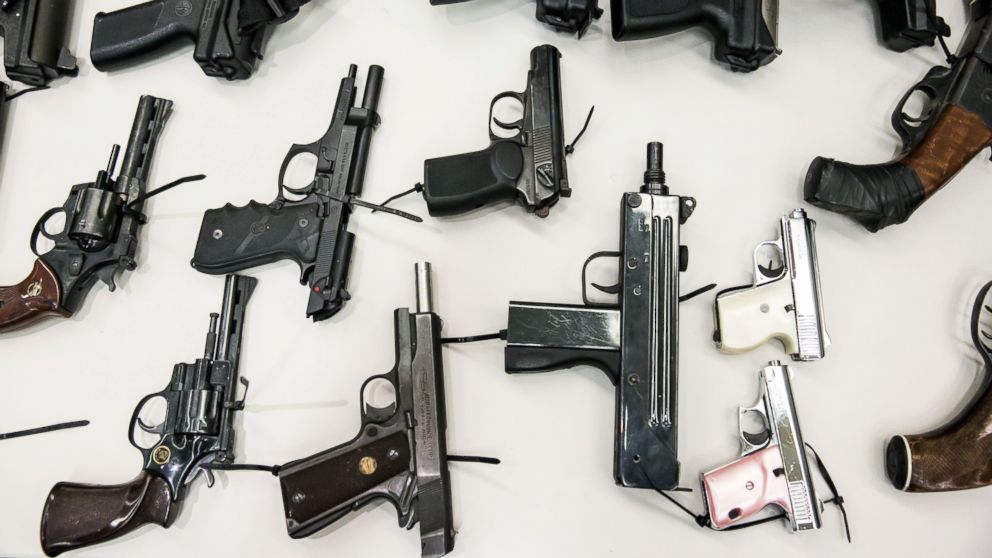 In 2012 the language in the Dickey Amendment was expanded to include all aspects of the Department of Health and Human Services, the CDC's parent department.
In fiscal years 2014 through 2017, President Barack Obama has asked for $10 million for research into firearms, according to the CDC.
The CDC's budget for the National Electronic Injury Surveillance System–All Injury Program (NEISS-AIP), which tracks data on all injuries nationwide, including firearm-related ones, is about $50,000 a year, Lenard said. There are other surveillance systems, including the National Vital Statistics System and the National Violent Death Reporting System, but it's difficult to pick out the cost of monitoring firearms deaths specifically.
The money spent on a surveillance is a small fraction of the overall budget. According to its $7 billion 2016 operation plan, the CDC allotted $11 million for research and prevention of arthritis and $6 million for research into prion disease, a fatal illness that affects an estimated 300 people in the U.S. each year, according to the Johns Hopkins Medicine Health Library.
The effects of firearms on public safety has increasingly become a concern for public health experts.
The American Medical Association voted on Wednesday to expand its policy to include support for waiting periods and background checks for all firearms, not just handguns. Earlier this week, the association called firearm violence "a public health crisis" and called for lawmakers to relax the Dickey Amendment so that the CDC can conduct meaningful research to understand the effects of firearms on public health. The group said it plans to lobby Congress to restore funding to the CDC for research into firearms as it relates to public health.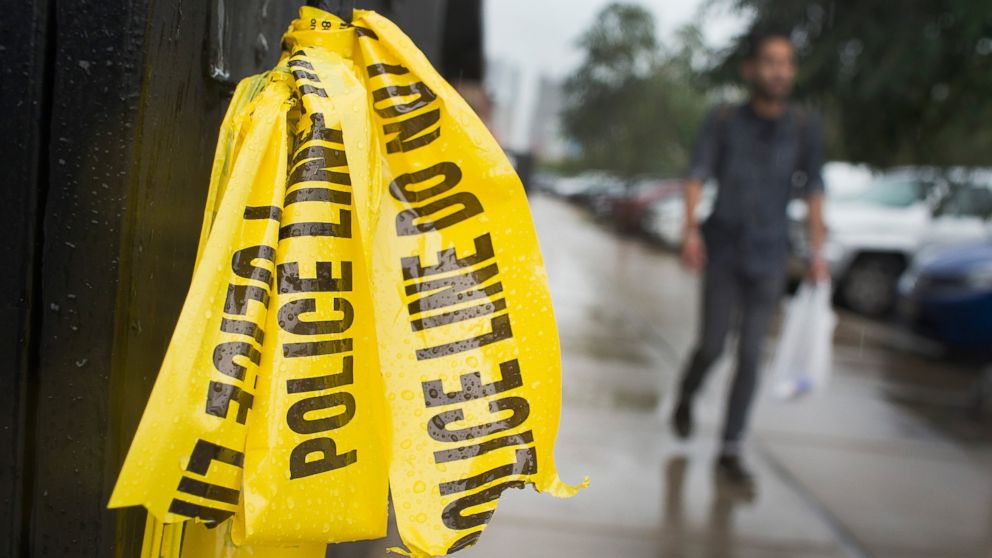 "With approximately 30,000 men, women and children dying each year at the barrel of a gun in elementary schools, movie theaters, workplaces, houses of worship and on live television, the United States faces a public health crisis of gun violence," AMA president Dr. Steven J. Stack said in a statement this week.
"Even as America faces a crisis unrivaled in any other developed country, the Congress prohibits the CDC from conducting the very research that would help us understand the problems associated with gun violence and determine how to reduce the high rate of firearm-related deaths and injuries," he added. "An epidemiological analysis of gun violence is vital so physicians and other health providers, law enforcement and society at large may be able to prevent injury, death and other harms to society resulting from firearms."
Dr. Mark Rosenberg was the director of the National Center for Injury Prevention and Control at the CDC at the time that the Dickey Amendment was passed and funding for gun research was taken away. He told ABC News that without comprehensive firearm-injury research, public health officials cannot give research-based advice for reducing deaths and injuries associated with firearms use.
"There are basic questions ... How do you get people to buy gun safes? How do you get people to store guns unloaded?" Rosenberg told ABC News. "Can firearms instructors who teach shooting also teach safe storage? Will that work? We don't know."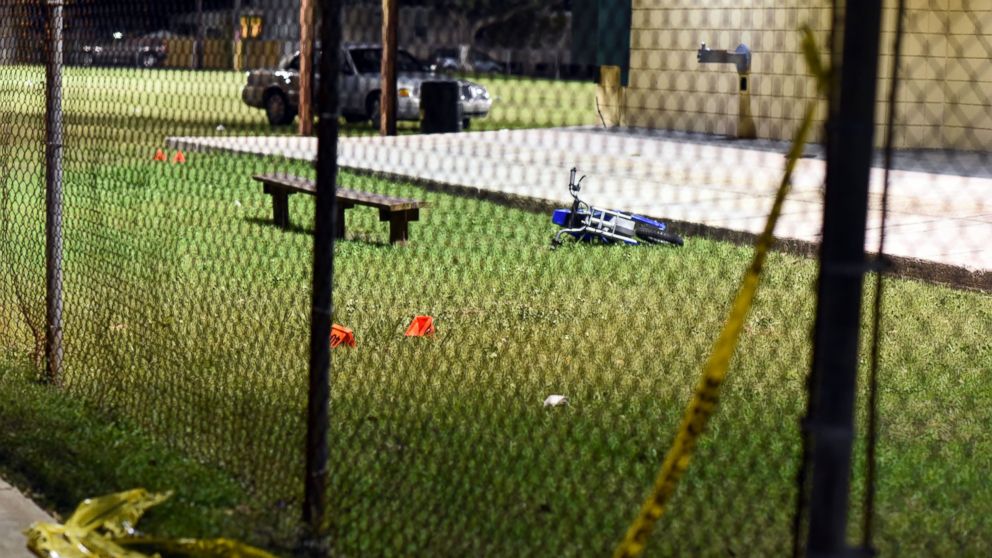 Similar to how automobile-related deaths have steadily decreased in recent decades thanks to safety measure like airbags, seat belts and anti-lock brakes, Rosenberg said, science could be used to help reduce injuries and deaths associated with firearms in the U.S.
"We're trying to do two things at the same time with interventions," Rosenberg said of both reducing harm from firearms and complying with the Second Amendment. "It's like treating a cancer patient with chemotherapy and you can treat them with chemotherapy and stop the tumor but at a certain point you kill the patient's vital organs. The only way you can find the answer to what is a better chemotherapy is to do research ... You can't figure it out in your head."
Many of the current proposals from both conservative and liberal policymakers are not based on sound science, Rosenberg said, because there have been few comprehensive firearm studies in the U.S. since shortly after the Dickey Amendment. Rosenberg, who is now the president of the nonprofit public health group Task Force for Global Health, pointed out that proposals such as arming every teacher or taking away assault rifles are not based on sound science.
"Doing the research suggests how people can have their guns and keep their communities safe," he said. "You can't lock up the science for 20 years and try to proceed by yelling."
Because some studies had been approved and funded before the Dickey Amendment, the CDC released multiple comprehensive studies on the effects of firearms on public health up until 2001. However, for the last 15 years, the CDC's studies have relied on basic surveillance data.
Mary Woolley, the president of Research!America, a nonprofit organization that advocates for making medical and health research a higher national priority, pointed out how public health research has saved hundreds of thousands of lives, from diminished tobacco use to increased use of bike helmets and additional safeguards to reduce child drownings in pools.
"Swimming pools [are] a good example of minimizing tragic deaths from toddlers ... They didn't have fences around them" until studies showed they were safer with fences, Woolley explained. "Nobody thinks that we're going to eliminate hazards. That's not the point. It's to minimize dangers from things that we need and enjoy."
She said public health is about finding ways to make life safer, not about eliminating risk.
"I think that firearms fall into both of those categories," she said. "We need them, they're protected by the Bill of Rights, can be enjoyable ... But it doesn't need to be dangerous."
"It's really hard to know why we're waiting," Woolley said. "You want to know your Congress is doing everything in their power ... It's about figuring out how this can be a much safer environment."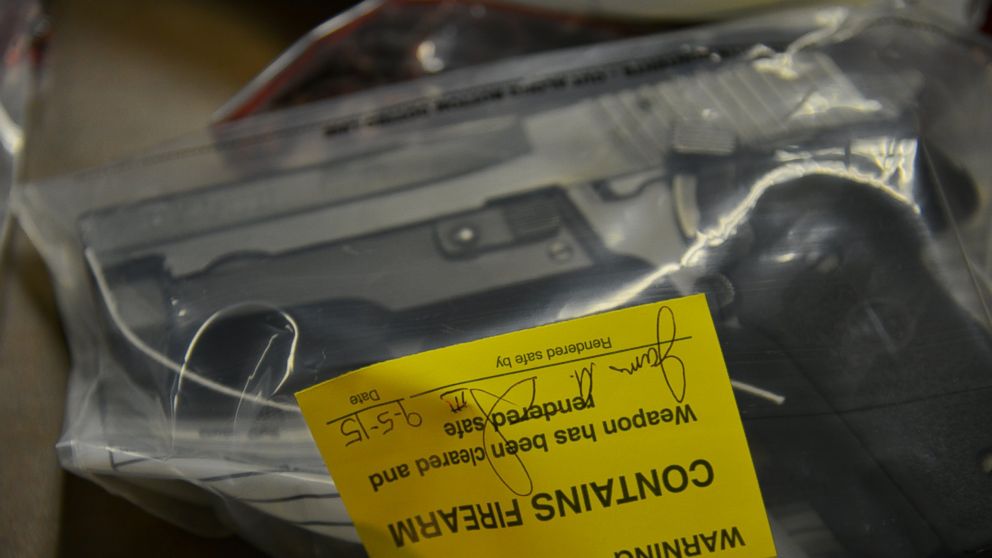 Even the man who lent his name to the Dickey Amendment has found the lack of CDC research chilling. In a joint op-ed that he wrote with Rosenberg in December 2015 in The Washington Post, they advocated for research.
"We have also come to see that gun-violence research can be created, organized and conducted with two objectives: first, to preserve the rights of law-abiding citizens and legal gun owners and, second, to make our homes and communities safer," Dickey and Rosenberg wrote. "Well-structured research can be conducted to develop technologies and identify ways to achieve both objectives. We can get there only through research."