While cases of COVID-19 and RSV were decreasing across the United States this spring, infections linked to another lesser-known respiratory virus were increasing.
The percent of tests positive for human metapneumovirus (hMPV) surged to 19.6% for antigen tests and 10.9% percent for PCR tests at the beginning of March, according to data from the Centers for Disease Control and Prevention.
During the four years before the pandemic, the weekly percentage of positive tests never reached higher than 7.7%, data shows.
Meanwhile, during the beginning of March, the percentage of tests positive for COVID and RSV were at 7% and 2%, respectively, according to the CDC.
The virus causes mild symptoms for most people and typically goes away on its own, but health experts say the data is a reminder about staying vigilant regarding all types of respiratory infections and not just the ones getting the most attention.
"There's a number of different respiratory viruses that haven't gotten much attention and human metapneumovirus is one of them," Dr. Bruce Y. Lee, a professor of health policy and management at City University of New York School of Public Health, told ABC News.
What is hMPV?
HMPV was discovered in 2001 and is in the same family of viruses as RSV, according to the CDC. It can cause upper and lower respiratory infections, but younger children, older adults and immunocompromised people are at higher risk of severe disease.
The virus is most commonly spread from person to person and can be transmitted through droplets from coughing and sneezing, personal contact such as shaking hands and or touching surfaces with the virus on them and then touching the eyes, nose or mouth, the CDC said.
What are the symptoms?
Symptoms can take between three to six days to appear after infection and resemble those of the common cold and include cough, nasal congestion, fever and shortness of breath.
Surveillance data shows that it tends to be more active in the late winter and spring, similar to other seasonal viruses like the flu, but has surged this year.
"That peak itself is about 36% higher than what is normally seen before the pandemic," Lee said. "So, it's an indirect way of getting a sense of the prevalence of hMPV infections out there. It does suggest that there is at least significant activity."
Lee says that although testing for hMPV has become broader, people are not routinely tested for it, so the true percentage could be even higher than what is reported.
How is hMPV treated and prevented?
There are no antiviral therapies to treat hMPV so those infected can treat their disease with over-the-counter medications including pain relievers or decongestants.
No vaccines are available to prevent the disease so prevention measures including washing hands with warm soap and water, cleaning surfaces and staying home when ill, according to the CDC.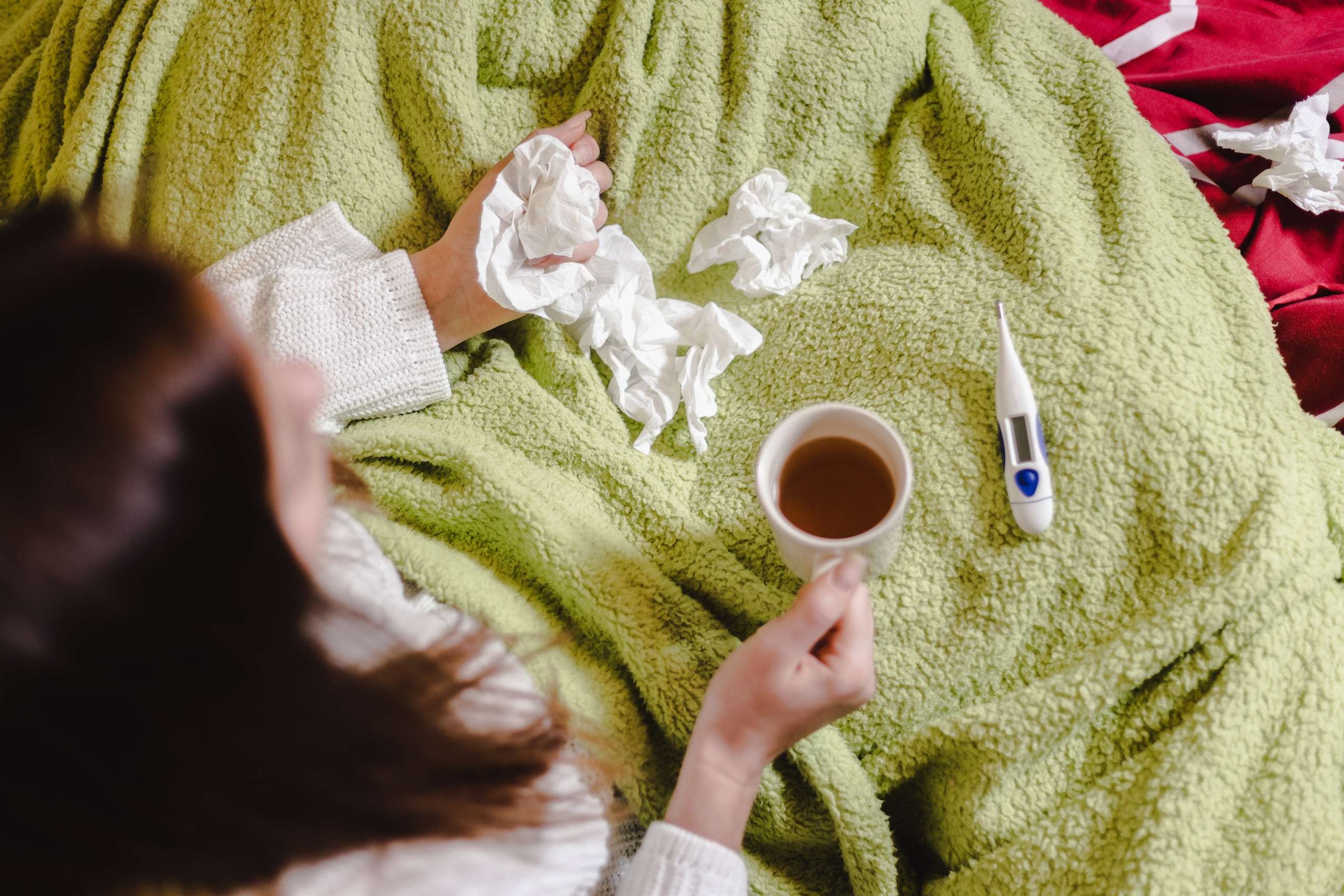 Lee said the lessons learned from the pandemic about the importance of mitigation can be applied here as well.
"Early on [in the pandemic] there was a lot of realization that a lot of the precautions that you should normally take to prevent the transmission of respiratory viruses weren't in place," he said. "So the best way to really constructively move from the pandemic is to think about what are some of the precautions that we should be putting in place just in general to prevent the spread of these respiratory viruses."