— -- The latest Ebola patient flown the United States for treatment died today despite receiving two experimental treatments -- the drug ZMapp and a blood transfusion from an Ebola survivor, officials with Nebraska Medical Center said.
Dr. Martin Salia, who contracted Ebola in Africa, was the third patient treated for the virus at the medical center in Omaha, but the only one to have died.
"It is a reminder of how deadly a virus this is," Dr. Chris Kratochvil, the University of Nebraska associate vice chancellor for clinical research, said during a press conference this morning.
Salia, a surgeon, was treating patients in Sierra Leone when he contracted the virus. He was not treating Ebola patients and officials do not know how he contracted the deadly virus. He initially tested negative on Nov. 6, but tested positive for the virus on Nov. 10. He was flown from Sierra Leone and arrived in Nebraska on Saturday.
The biocontainment unit's director, Dr. Phil Smith, said Salia was in "very critical condition" when he arrived. Salia had no kidney function, had difficulty breathing, and was unresponsive at that time, said the hospital's chief of critical care, Dr. Dan Johnson. Doctors put him on dialysis, intubated him and put him on a mechanical ventilation device. They also gave him blood pressure medication, but he went into cardiac arrest. Mapp Pharmaceutical, the company that makes ZMapp, provided the drug. The supply of the experimental drug had been exhausted months earlier. An unnamed Ebola survivor provided plasma.
Salia died just 36 hours into his Nebraska Medical Center stay.
"It is with an extremely heavy heart that we share this news," Dr. Phil Smith, medical director of the Biocontainment Unit at Nebraska Medical Center and professor of infectious diseases at the University of Nebraska Medical Center, said in a statement.
Salia, 44, is a permanent resident in the U.S. and married to a U.S. citizen. Salia was a native of Sierra Leone.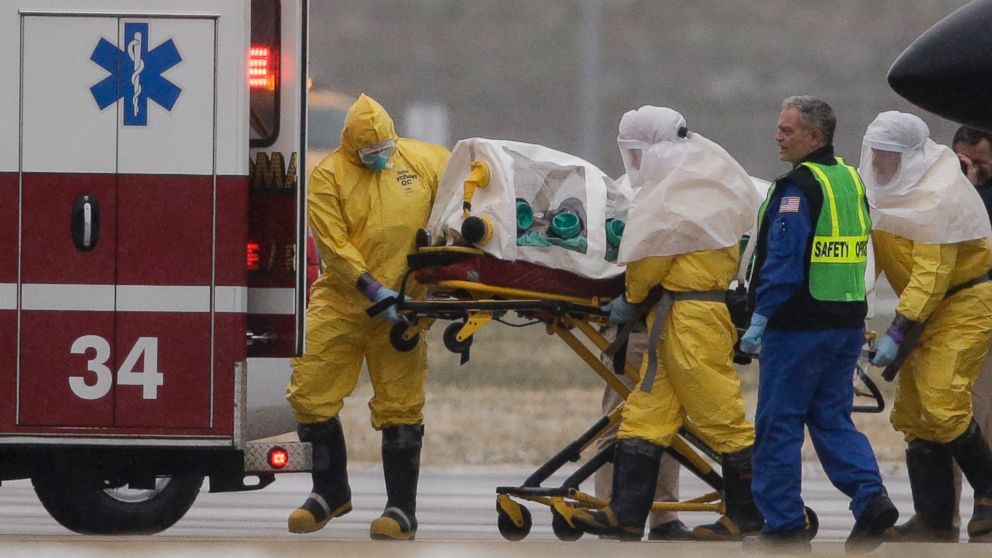 Salia was suffering from advanced symptoms of Ebola when he arrived at the hospital Saturday, authorities said, including kidney and respiratory failure.
In a statement, the White House said, "We extend our heartfelt condolences to the family and loved ones of Dr. Martin Salia, who succumbed this morning to Ebola at the University of Nebraska Medical Center, despite the heroic efforts of that institution's incredibly talented team. Dr. Salia leaves behind loved ones in the United States, his adopted homeland, and in Sierra Leone, where he was born.
"A general surgeon, Dr. Salia dedicated his life to saving others. He viewed this vocation as his calling, telling his fellow United Methodist Church members that he pursued medicine not because he wanted to, but because he firmly believed it was God's will for him. Dr. Salia's passing is another reminder of the human toll of this disease and of the continued imperative to tackle this epidemic on the frontlines, where Dr. Salia was engaged in his calling," the statement added.
Salia's wife, an American citizen, lives in Maryland. The couple had two children, ages 12 and 20.
Get real-time updates as this story unfolds. To start, just "star" this story in ABC News' phone app. Download ABC News for iPhone here or ABC News for Android here.