When kids are promised that after they get their tonsils out they can have all the ice cream they want, it's actually a quiet way for doctors to fight post-surgical dehydration. But what other complications might await children, depending on their age and weight, and what can doctors do to avoid them?
That's what researchers involved in a new study wanted to find out.
"To our knowledge, this study represents the largest review of tonsillectomy complications in healthy children 6 years or younger," the research team at Tulane University in New Orleans, Louisian, said in a statement.
Tonsillectomy is the second most common surgery performed for children in the United States, with more than 530,000 procedures performed each year on children under the age of 15, according to the American Academy of Otolaryngology.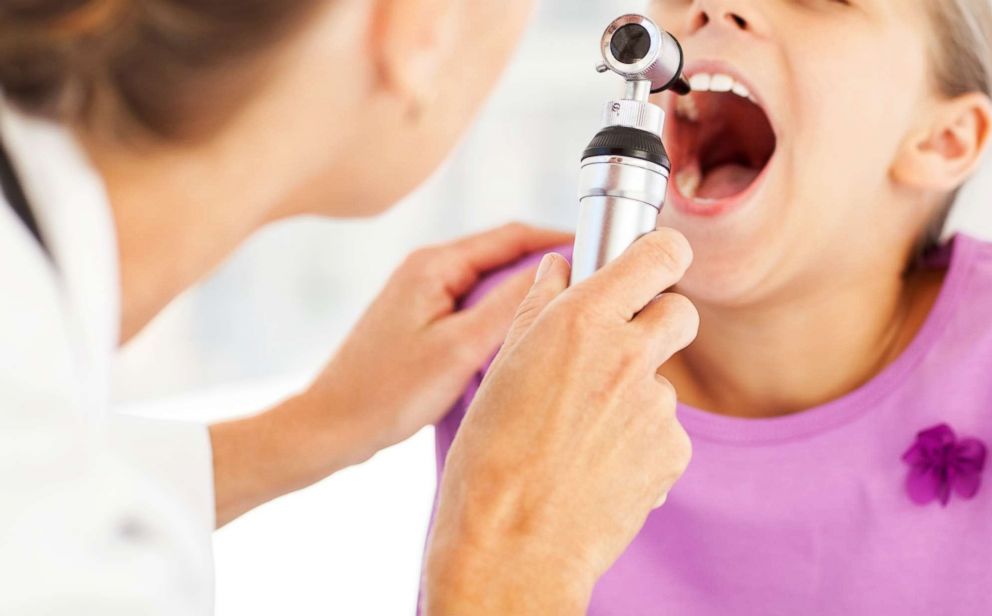 Amid the nationwide childhood obesity epidemic, researchers were particularly concerned about whether the children's weight might be linked to complications after their tonsillectomies. They also looked at their ages at the time of surgery.
The tonsillectomy procedure is usually well-tolerated and most children go home the same day as surgery – and that's generally what happened in the study. But there is a 5 percent rate of complications, which usually include difficulty breathing, bleeding, dehydration and lingering pain.
The study looked back at medical records of more than 1,800 children under 6 years old who had the procedures at six different medical centers in New Orleans, between 2005 and 2015. Most of these children had a diagnosis of sleep disordered breathing or obstructive sleep apnea before their tonsils were removed.
About a quarter of the patients studied were under 3 years old and these children had a higher rate of complications -- 7 percent vs 4.6 percent for older children.
One of the main reasons to keep a child overnight in the hospital is to monitor for these post-op complications. But that extra day in the hospital can lead to more missed school and work for the family.
One in four children under 3 years old had a complication within the first 24 hours following the operation. But for older children, only one in 10 had complications early on.
Did weight alone, in otherwise healthy children, indicate there would be more problems? Breaking down the numbers and types of complication by the children's BMIs, the statistics told researchers weight did not appear to be a significant predictor of complications in this study, regardless of age.
Overall, the researchers' recommendation: children younger than 3 years old need careful observation after tonsillectomy, because they are more likely to have complications, but that excess weight in a child did not make them more likely to have post-surgical trouble.
Dr. Hector M. Florimon is a third-year resident in pediatrics at New York Presbyterian-Columbia University Medical Center, working in the ABC News Medical Unit.