— -- The mother of a measles-infected child said she was shocked and scared when doctors gave her the diagnosis.
Kellie Krueger's son Uriah is one of the at least 84 confirmed measles cases in a multi-state outbreak that started in December at Disneyland amusement park in California.
Krueger said she was surprised when doctors told her that her son had measles. Uriah was given one dose of the MMR vaccine that helps protect against the measles virus, but was too young to get the recommended second dose that would help further his protection.
"It was such a weird, old fashion thing like, 'Who gets measles?'" Krueger said. "He had his vaccination, so it was a little bit shocking to find out that he had still gotten the measles."
Krueger said the measles rash eventually covered Uriah's face and body.
The Centers for Disease Control and Prevention recommends that children receive two doses of the MMR vaccine, one between 12 to 15 months and one between the ages of 4 and 6. A fully-vaccinated person is 99 percent protected from contracting the disease, according to the CDC.
Krueger said her son's ordeal seemed to start out with a persistent cough and fever. However when their pediatrician saw the tell-tale rash, the family was immediately sent to the hospital for treatment.
"We spent the next few days in the hospital," Krueger said. "He was severely dehydrated. He hadn't eaten in a few days. So really there's not a lot they can do for him apart from helping him recover.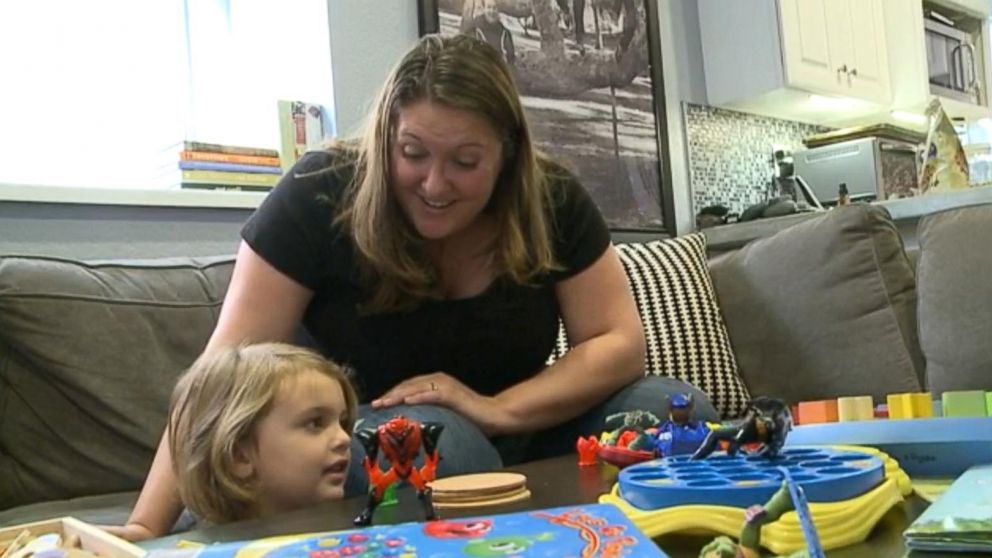 "It was pretty traumatic for him," Krueger said of Uriah's time in the hospital. "He got poked a lot, a lot of needles and IV... It was a pretty traumatic experience and even afterward when you talk to them about it often he gets a little upset."
Krueger said she believes her son contracted the disease from another child while visiting a Children's Museum. She told ABC News that even after her son's illness she feels that every parent has the right to make their own decisions about vaccinations.
"I can agree to disagree with them all I want but it's still their choice what they choose to put in their body and do that type of thing," she said. "If they feel strongly about it, then that's their decision."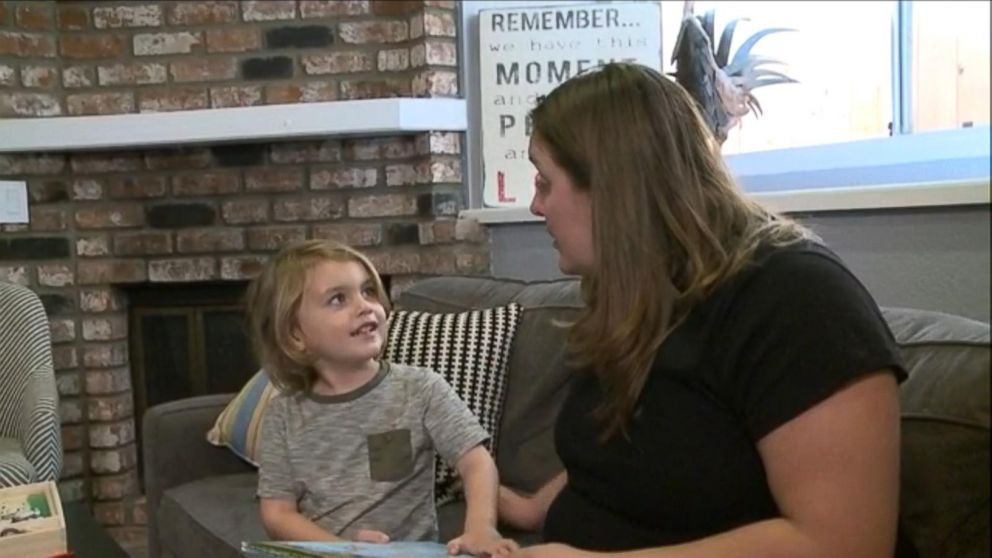 Measles is one of the most contagious viruses in existence, with symptoms including cough, fever, and rash. In rare cases the disease can cause pneumonia, encephalitis or swelling of the brain or death.
The airborne disease will infect 90 percent of non-immune people who become exposed to the virus.