Prioritizing mental health will decrease medical healthcare costs: OPINION
Mental health issues aren't easy to talk about.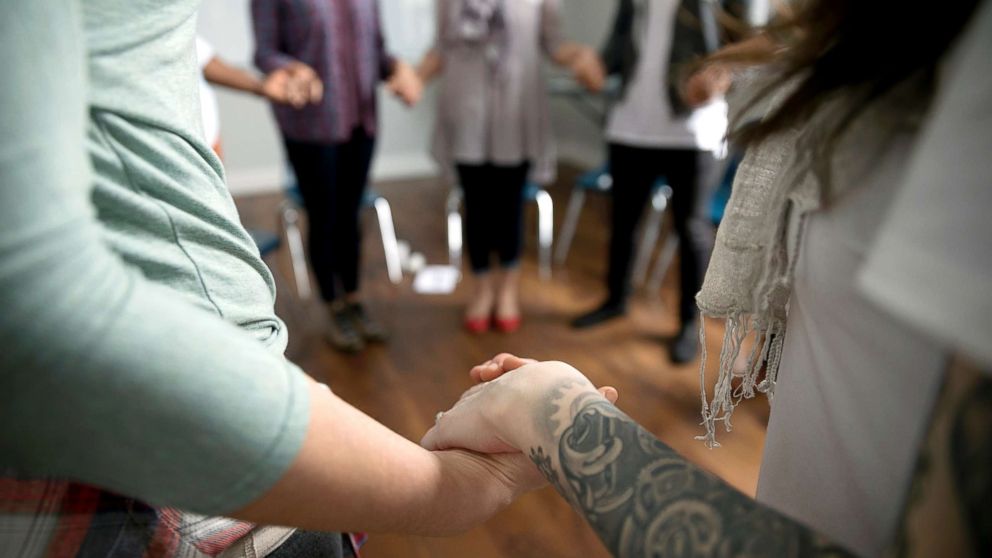 Mental health issues aren't easy to talk about. Not in the White House, not in hospitals, and certainly not when they are occupying a spot at the dinner table. But, talking about mental health needs to become a priority, or it will keep costing everyone--both financially, when it comes out of everyone's pocket in the form of taxes, or personally, when people see their friends and loved ones struggle.
The healthcare system and the way doctors care for patients is an important place to start, as many people with medical illnesses have a higher risk of mental health issues, and the mental health issues in turn make the medical problems harder and more expensive to treat. It ends up being a downward spiral if it goes unaddressed.
A recent study published in the New England Journal of Medicine is a great example of how business-as-usual is not seeing optimal results, and where a new strategy could add a lot of value. The study looked at hundreds of hospitals participating in an initiative called the Bundled Payments for Care Initiative that was launched by the Center for Medicare and Medicaid Innovation. The goal of the 2013 initiative was to improve the quality of healthcare for patients while reducing costs and making the system more efficient.
Shawn Bishop, Vice President of Advancing Medicare and Controlling Health Costs at The Commonwealth Fund, explains the motivation behind funding this major study: "We funded an independent evaluation of this new payment approach so that policy makers, beneficiaries and the public can know its impact. Our motivation to fund the research was to help advance the Medicare program in ways that align with the health needs of beneficiaries (58 million Americans) and improve the performance of the delivery system at the same time."
The study showed that while this worked in some specific areas, like for people getting joint replacements, it has not yet shown the improvement that was hoped for when it comes to caring for people with common medical illness like heart attacks, congestive heart failure, chronic obstructive lung disease, pneumonia, or serious infection. Especially not in the elderly, sicker populations.
"Unlike surgery that has a fixed set of well-known and controlled steps for providing care, treatment for medical conditions is more unpredictable," Bishop said. "Patients with a chronic condition tested under bundled payment like heart disease or COPD are often sicker and have other chronic conditions including mental health disorders that complicate their hospital stay and post-hospital care."
In order for such initiatives to be successful, mental health needs to be an integral part of the strategy. Bishop elaborates: "Other research, some funded by the Commonwealth Fund, demonstrates that all else equal, patients with a medical condition will have higher costs if they also have a mental health condition."
This can be attributed to factors like lower likelihood of people with mental illness to take their medications for medical conditions, or to follow their doctors' treatment plans like they are supposed to, a study reports.
"We know that mental health care is not always at the top of the agenda for patients with other chronic diseases," Bishop said. "We also know that better treatment of mental health conditions can assist patients to benefit from treatments for their medical conditions and can reduce the costs of care. It follows that if organizations are willing to make an investment in mental health treatment, they might be able to recoup some of that investment in a bundled payment system."
A study at the Massachusetts General Hospital was a perfect example. It showed reduced costs and improved outcomes, such as improved overall function and health, decreased admissions, and decreased cost, in some of the sickest, costliest, and most vulnerable patients covered under Medicare.
"The success of that project was in large part due to "care" rather than "treatment"--especially care management and psychosocial and behavioral health care," said Dr. Jerry Rosenbaum, Psychiatrist-in-Chief at the Massachusetts General Hospital and Stanley Cobb Professor of Psychiatry, Harvard Medical School.
Hospitals and major payers like Medicare have started defining what "value" means in the medical world. Yet, mental health outcomes have not yet made their way into the definition. If hospital systems were incentivized to pay attention to mental health outcomes the same way they pay attention to medical outcomes, the improvement in medical health would go hand-in-hand, and everyone across the country would see and feel the difference.
Incorporating mental health approaches doesn't have to be difficult. It can be as easy as starting to implement depression screening as part of the standard of care for people with medical illness. Or, it could mean simply making that extra effort to "care" about patients as people by talking about what gets in the way of their treatment and adding personalized case management, as Dr. Rosenbaum had suggested. He added, "Traditionally those services are easy to overlook but make all the difference in patient outcome."
Neha Chaudhary, M.D. is a child psychiatrist at the Massachusetts General Hospital/Harvard Medical School and co-founder of Stanford Brainstorm. She is currently working with the ABC News Medical Unit.