Rates of HIV infection are on the rise in 50 countries with more than 1.8 million people becoming infected in 2017, a far cry from goals established for the near future, according to a new United Nations report.
The report, entitled "Miles to Go," published earlier this week by the Joint United Nations Program on HIV/AIDS, says the pace of progress in saving lives and preventing new infections is "not matching the global ambition" of cutting the infection rate to 500,000 a year by 2020.
While the death rate from AIDS-related illnesses -- 940,000 in 2017 -- is the lowest this century, it is still nearly double the goal of reducing AIDS-related deaths to 500,000 or fewer by 2020, according to the report.
"New HIV infections are not falling fast enough," Michel Sidibé, UNAIDS Executive Director, wrote in the report. "HIV prevention services are not being provided on an adequate scale and with sufficient intensity and are not reaching the people who need them the most."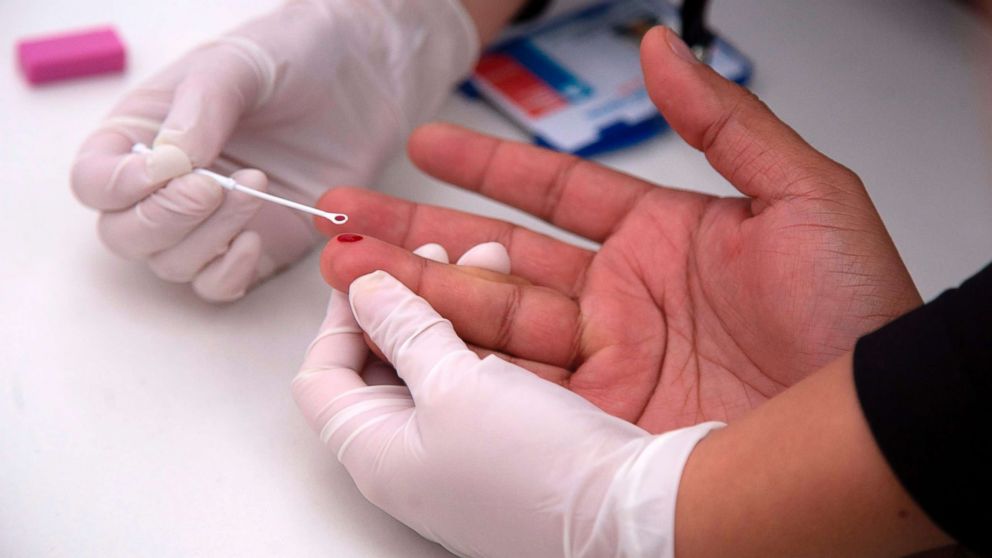 Vulnerable populations account for a large proportion of the new HIV cases and the deaths from the infection, according to the report, which says 180,000 children became infected in 2017, and 110,000 children died from AIDS-related illnesses. The goal of the agency was to eliminate new infections in children by 2018.
Other vulnerable populations also seem to carry an elevated portion of the burden -- including sex workers, gay men and other men who have sex with men, prisoners, migrants, refugees -- often spurred by "stigma and discrimination," according to the report.
"The very people who are meant to be protecting, supporting and healing people living with HIV often discriminate against the people who should be in their care, denying access to critical HIV services, resulting in more HIV infections and more deaths," Sidibé wrote. "It is the responsibility of the state to protect everyone. Human rights are universal."
Dr. Elizabeth Lowenthal, Research Director for The Children's Hospital of Philadelphia Global Health Program and Pediatric Clinical Core Director at the University of Pennsylvania's Center for AIDS Research, told ABC News it is important to look first at places where the goals have been met.
Lowenthal has provided care to children and families affected by HIV infection in Botswana where there has been "very strong political commitment, administrative support, and partnerships with experts who can provide their clinical expertise and help identify key populations."
Botswana is one of the six countries that have achieved what is known as the 90-90-90 targets -- 90 percent of people with HIV know they have HIV, 90 percent of those diagnosed are receiving treatment, and, of those receiving treatment, 90 percent have accomplished suppression of their viral load or the level of HIV virus that is detectable in their blood.
The UNAIDS report speaks of yet another important driver of the epidemic -- violence against women and girls.
"Gender inequality, intimate partner violence, and parental and spousal consent laws leave women and girls vulnerable to HIV, other sexually transmitted infections, unwanted pregnancies and maternal mortality," the report says.
Lowenthal said she sees this first hand in her work.
"Women living with HIV infection who are victims of domestic violence or gender based violence often can't even tell people in their family they have HIV because of fear for their safety," Lowenthal told ABC News.
For women suffering from violence, it can also be difficult to negotiate ways to protect themselves against HIV such as condoms, which Lowenthal said highlights the importance of "giving women more choices like PrEP" or Pre-Exposure prophylaxis — a daily pill containing combination HIV medications that can prevent HIV infection.
"As doctors caring for children with HIV, our goal is to put ourselves out of business and there is no excuse for not achieving that goal," Lowenthal said. "What is needed is a strong political commitment in both home and donor countries and implementation science research to clarify how we can bridge the gap between where we are and where we want to be."
Edith Bracho-Sanchez, M.D. is a pediatrician.