This 9-Year-Old Girl Uses Her Stuffed Animal to Learn How to Save People From Heroin Overdoses
Audrey's brother has been struggling with heroin addiction for most of her life.
— -- Audrey Stepp is 9 years old, and for most of her life, her brother Sammy Stepp has been struggling with a heroin addiction.
"He means a lot, and I love my brother," Audrey, who lives in Shepherdsville, Kentucky, told ABC News' "20/20."
"She's been living with this since she was born," their mother, Jennifer Punkin-Stepp, told "20/20."
Sammy Stepp, 26, started on painkillers, such as hydrocodone, and then switched to heroin six years ago because it was cheaper and very easily accessible in their Bullitt County, Kentucky, community.
"As a parent, I did tend to blame myself for my son and his disease, and I wondered what I could have done differently, if anything at all. My heart hurts for him and everything that he's gone through," Punkin-Stepp said.
Punkin-Stepp has made it her mission to eradicate the shame associated with addiction and to see the transfer of addiction treatment from the judicial system to the health care system.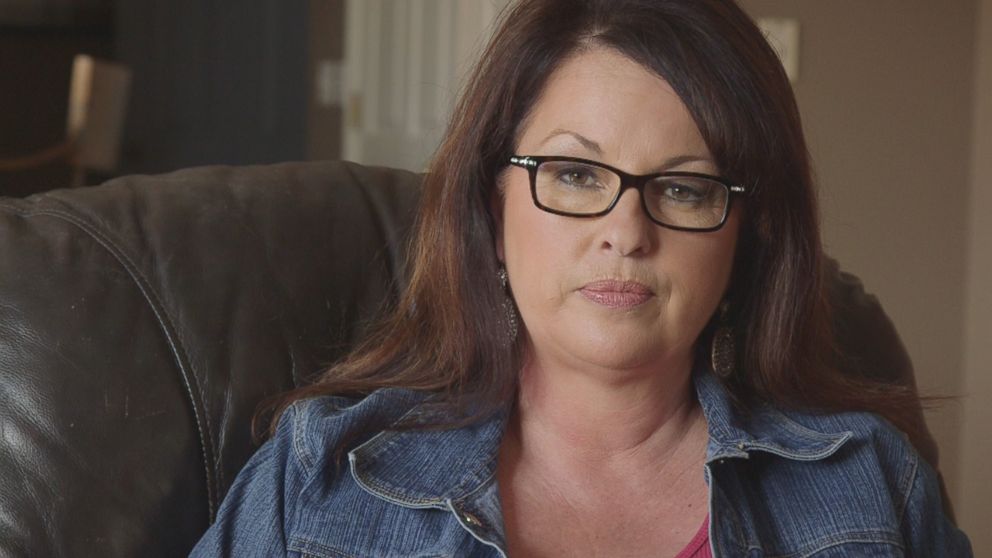 She founded the Bullitt Opioid Addiction Team in 2014 to raise awareness and educate communities about the consequences of opioid misuse, abuse and overdose.
"I just don't want other parents and other people -- I just don't want them feeling like they're alone in this, because that's the worst feeling ever," Punkin-Stepp said. "When we started going through this and experiencing this as a family, there was nowhere to turn. There were no resources available around us, and you felt so ashamed."
As part of her work, Punkin-Stepp has been giving naloxone training to people in Bullitt County. Naloxone, which is commonly known by the brand name Narcan, is the first FDA-approved drug to reverse the effects of a heroin or opioid overdose. Naloxone is carried by ambulances, police and fire departments across the country.
Thirty-eight states allow laypeople to get naloxone without having to get a prescription from a doctor, according to the Network for Public Health Law. The life-saving antidote is carried by more than 700 police departments throughout the U.S., according to the North Carolina Harm Reduction Coalition.
"It's not just for heroin. It's for any opiate drug, and it could save your life," Audrey said.
Last fall, Audrey heard her mother explaining how to use naloxone and asked her mother if she could learn how to use it.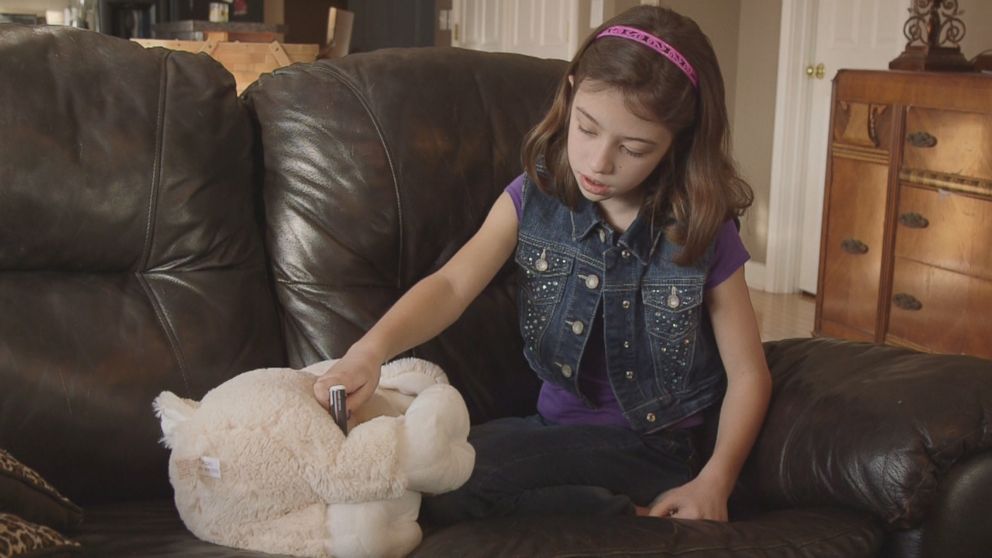 "I wanted to learn how to use Narcan because I wanted to save my brother if he was ever in trouble," Audrey said.
Punkin-Stepp first taught Audrey how to use the needle-type of naloxone by having her inject the actual solution into eggplants. They then switched over to using Audrey's stuffed animal named Lamb.
"A is for adult. B is for breathing, rescue breathing. C is call 911. D is give them the drug Narcan, and E is exit or escape," Audrey explained.
"She doesn't have a worry like the same type of worry that I might have. But she's concerned," Punkin-Stepp said about Audrey and her brother Sammy. "She doesn't want to lose him."