Wildfires that have been raging across Chile for more than a week have now killed at least 26 people and left more than 2,000 injured.
Over 1,500 homes have also been completely destroyed by the fires, leaving thousands more homeless as a heatwave has enveloped the region with temperatures reaching upwards of 100 degrees Fahrenheit.
Chile's Interior Ministry confirmed to ABC News that, so far, more than 889,000 acres of forests have been destroyed so far in the Andean nation.
Over 6,000 firefighters -- many of them mainly volunteers -- are currently on the ground trying to control more than 323 active fires, including 90 that are raging out of control, according to officials.
Weather experts say that the drought that has taken hold in Chile has been brought on by a mix of climate change and a Pacific Ocean weather condition called La Nina. The combination of these conditions have allowed for stronger winds from the ocean to deeper into Chile and has been a catalyst for the spread of these wildfires.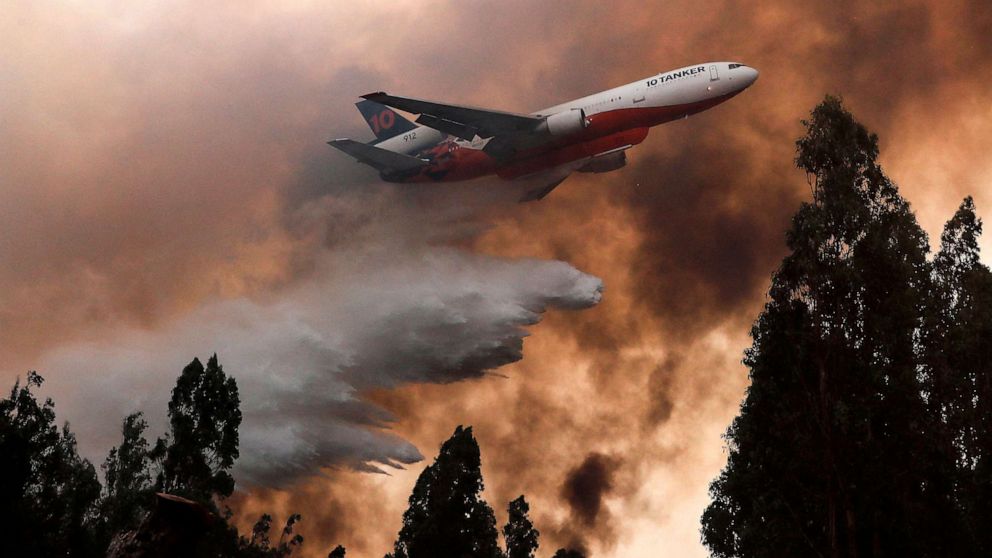 The Chilean government have now put three regions in the south-central part of the country -- Biobio, La Araucaunia and Nuble -- on high alert and Chile's Interior Minister Carolina Toha said that a curfew will be declared in these regions.
The United States has sent a DC-10 Air Tanker aircraft with a capacity of 36,000 liters to help contain the wildfires while Chilean authorities said that Argentina, Brazil, Ecuador, Mexico and Spain have already provided some form of logistics and material support.
Toha also said that water tanks could be used to battle the fires and have asked for them to be available as soon as possible.
Authorities warned that high temperatures and strong winds could further complicate the situation even further over the weekend.