When Erick Ortiz stepped outside his home in Guatemala on Sunday, he saw a sky blacked out by fire and a plume of ash rising from the summit of the Volcan de Fuego, and was seized by terror.
"I saw a cloud of smoke and ash come out," Ortiz told ABC News on Monday at the Salon Municipal shelter in Esquintla, about 30 miles from the capital of Guatemala City.
He said he immediately realized the power of the erupting volcano when he saw the plume of smoke rise more than 3,000 feet as ash and rock spilled down the sides at 100 mph.
He rushed back into his home, grabbed his wife and children, and they ran for their lives -- leaving all of their possessions behind.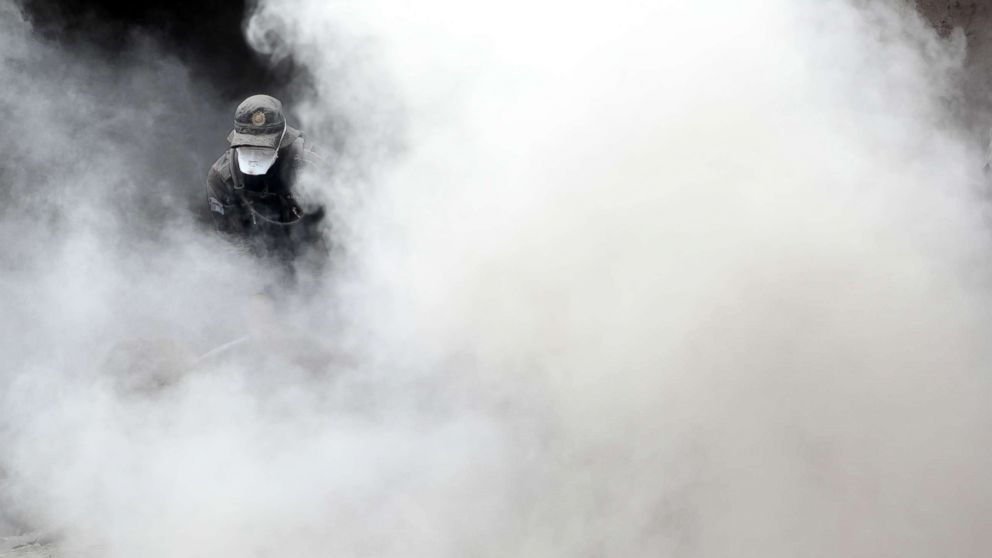 Ortiz said he and his family are lucky to have survived the blast from the 12,346-foot Volcan de Fuego, Spanish for Volcano of Fire, which caused mass destruction in nearby villages, burying some small towns with red-hot ash and rock that rained from the sky.
At least 70 people have been killed and many more are unaccounted for, according to the Guatemalan Health Ministry. Officials told ABC News they expect the death toll to rise.
And the danger is far from over.
Late today, the Guatemalan government said another eruption occurred and debris was spewing from the spout of the volcano, spilling down its south slope. The eruption sent hundreds of rescue workers running for cover.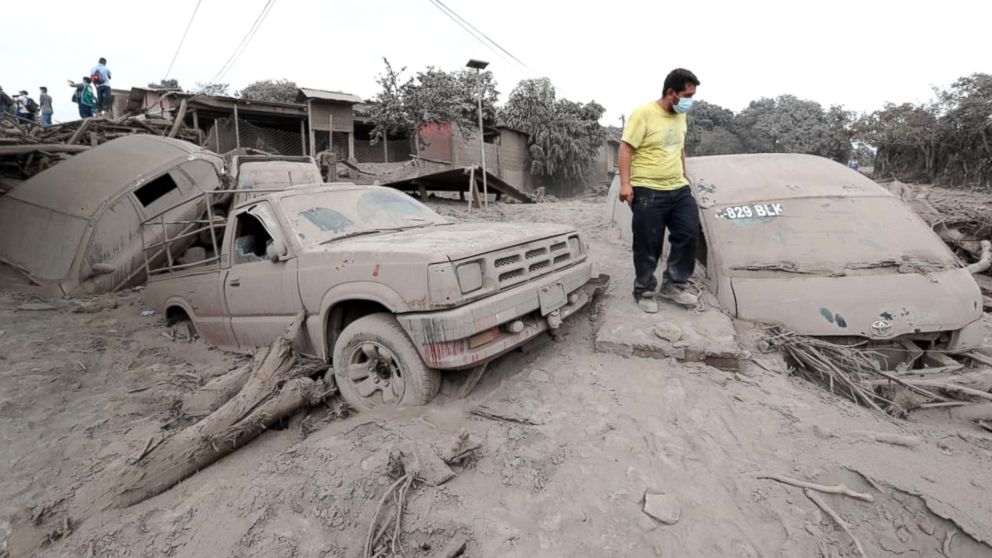 The volcano, about 25 miles from the capital, is one of the most active in the region. But locals said they have never witnessed an eruption as violent as the one that occurred around 2 p.m. on Sunday.
When the Kilauea Volcano on the Big Island of Hawaii erupted May 6 and sent a river of hot lava flowing over roads and houses as it cut a wide swath to the Pacific ocean, many people had already heeded evacuation orders and escaped danger.
But authorities in Guatemala said that while they had been monitoring the volcano since early Sunday morning, they never expected it would explode with such violence. No evacuation orders were issued until it was too late for many, officials said.
Lillian Hernandez told ABC News that 36 members of her family were missing.
Julia Gonzales, 62, and her family lived in the "La Reina" community in El Rodeo, one of the hardest-hit communities. She said that before the volcano erupted, her daughter, Maria Cristina, and her son-in-law left their home with their 10-month-old daughter to sell pineapples while Gonzalez cared for the couple's three other children, ages 3 to 9.
"My daughter, my son-in-law and my little girl died in that river of lahar," the tearful woman said, using the word for the mix of lava, stone and ash from the volcano. "My granddaughters lost both their parents."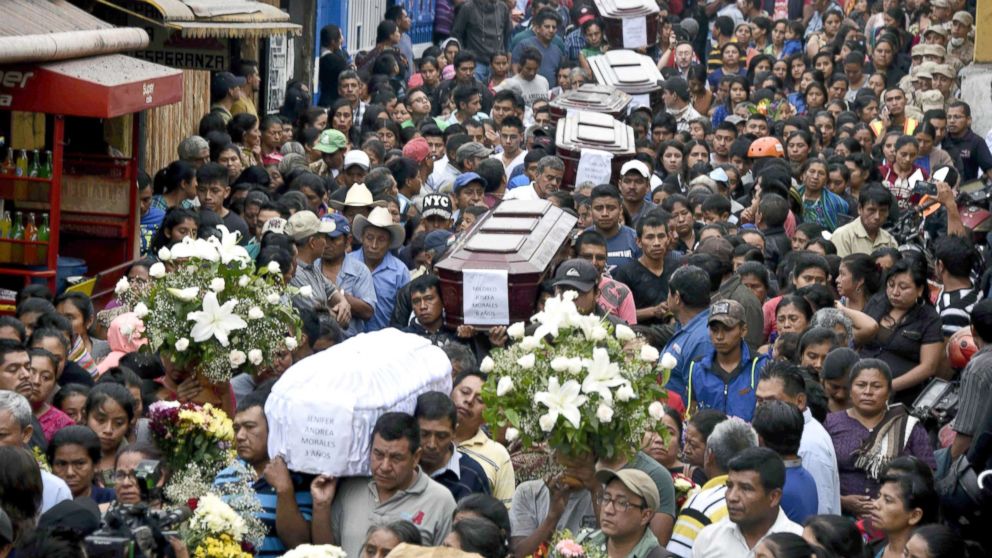 Luis Rolando Sanchez of Catholic Relief Services in Escuintla said the devastation suffered by many families is unfathomable.
"People here in Escuintla have lost everything -- family members, homes, crops, their animals," Sanchez said.
About 1,800 people were living in shelters established by the government and Catholic Relief Services, officials said.
People coming to the Salon Municipal shelter in Esquintla where in desperate need of food, supplies and clothing.
In the villages near the foot of the volcano, many homes were toppled or buried in ash. Cars and trucks were overturned in piles of debris.
Hundreds of rescue workers dug through the rubble searching for survivors even as the volcano roared in the distance.
Officials are also worried about rain in the forecast could trigger mudslides like one in the San Pedro Soloma area that killed 12 people a year ago, and another that struck in the mountain Village of El Cambray in October 2015 that killed 280 people and destroyed more than 200 homes.
"There will be many orphans and widows," Sanchez said.