LONDON -- An 83-year-old man was captured on surveillance video helping to foil an attempted robbery at an off-track betting parlor in Ireland with his bare hands and a stool.
The incident began Saturday at Bar One Racing in County Cork when three people, armed with hammers and what appeared to be a firearm, entered the shop.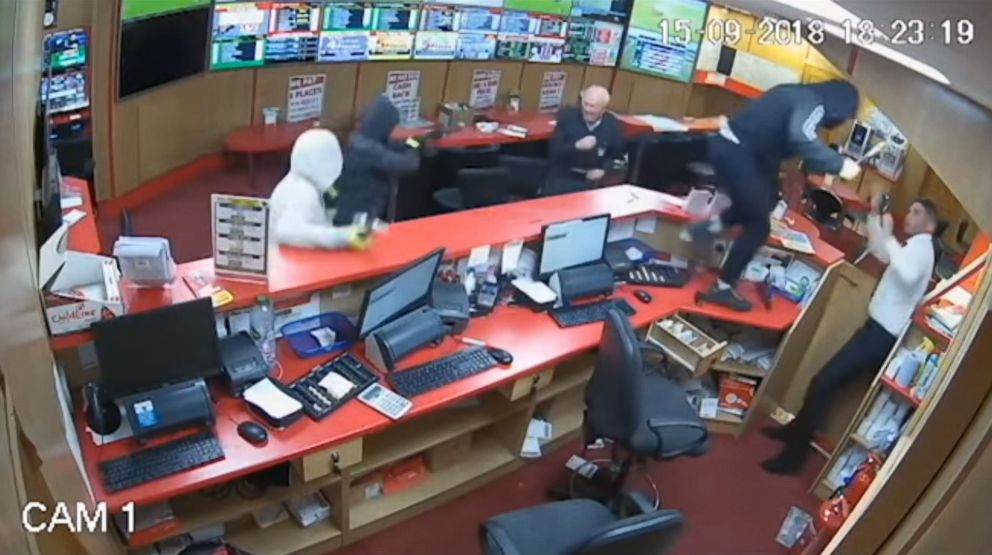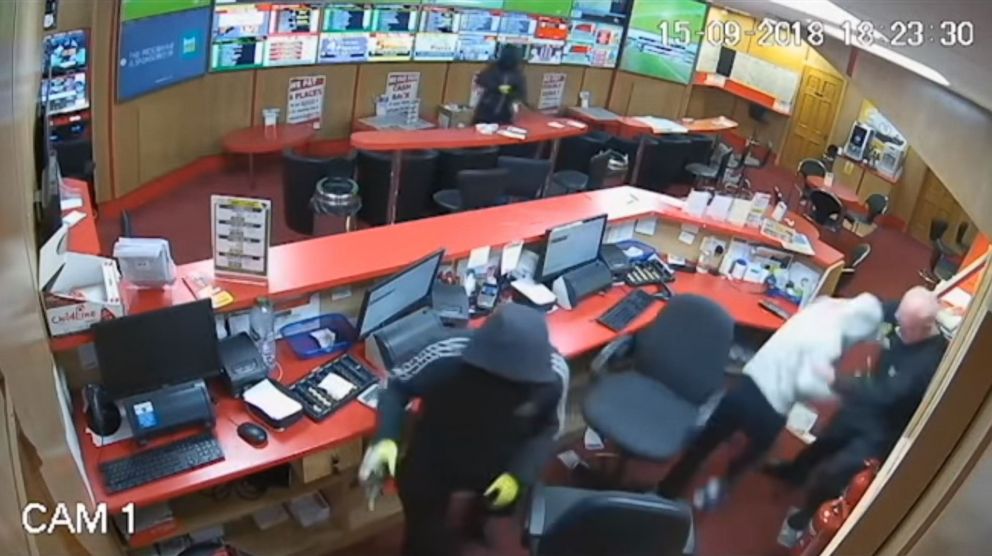 That's when octogenarian Denis O'Connor, who was inside, quickly went behind the counter where two of the would-be robbers had cornered shop manager Tim Murphy. O'Connor can be seen in the video fighting off two of the attackers while Murphy fought the third.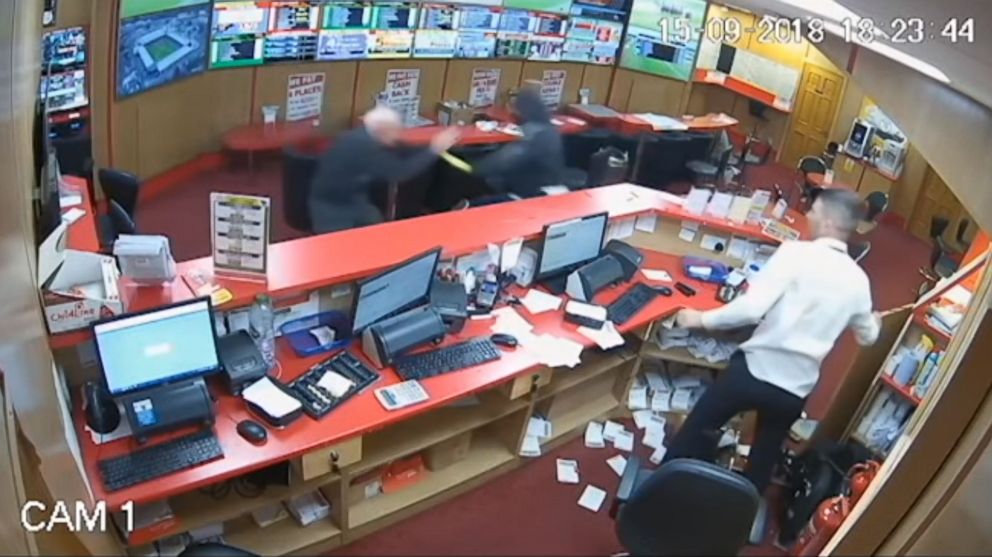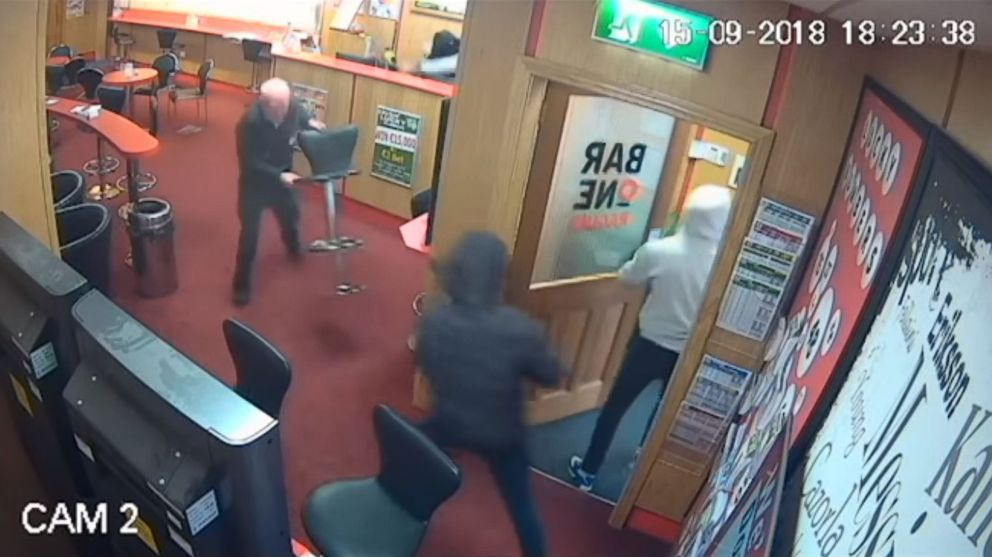 As the attackers ran off, O'Connor grabbed a stool and finally forced them out of the store, empty-handed.
"It's good to see that the robbery was prevented," police superintendent Mick Comyns, who is investigating the incident, said in a radio interview with Cork's RedFM Monday. "But the consequences, the outcome, could have been so much worse.
"Our advice to people is, do not take on people who come in to commit a crime."
Murphy declined ABC News' request for comment and messages to O'Connor went unanswered.