BERLIN -- When the North Atlantic Treaty Organization meets on Wednesday in Brussels, many world leaders will be engaging in a diplomatic dance with President Donald Trump. North Atlantic Treaty Organization (NATO) leaders meet in Brussels for a two-day summit on Wednesday amidst a terse environment that threatens to further weaken the post-war order.
Formed during the Cold War era, NATO is made up of 29 countries and is the world's most powerful military alliance, with the goal of strengthening the North Atlantic region's defense.
Yet this year's meeting comes at a tense time for transatlantic relations—and not only because the president is set to sit down one-on-one with Russian president Vladimir Putin on May 16 in Helsinki.
Since taking office, President Trump has lambasted European defense spending -- which he sees as insufficient -- while simultaneously imposing tariffs on steel and aluminum and withdrawing from the Iran nuclear deal—moves criticized by many European heads of state. Such decisions have put decades-long relationships with European allies at risk, and this week's NATO summit in Brussels is likely to continue to ruffle feathers.
Here are some of the main players at this week's summit and a glimpse at what may be in store.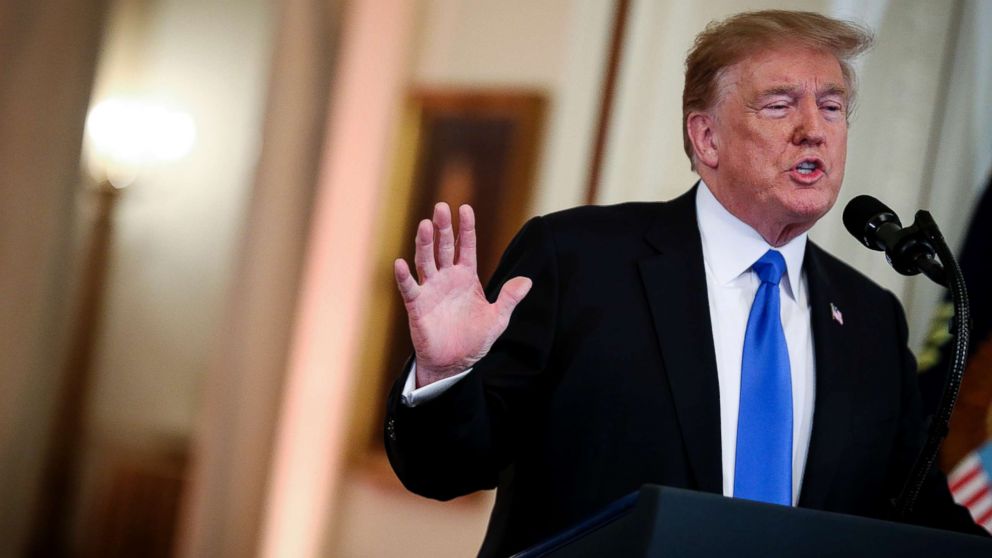 Donald Trump
Since his early days in office, Donald Trump has targeted European countries for what he sees as their disproportionately low spending on their own defense, which is an indirect form of funding to NATO. NATO defense spending is a suggested 2 percent of a country's gross domestic product (GDP) which member countries pledged to do by 2024. All but four countries still fall short of meeting the goal, but it is not a binding legal commitment.
All members pay their share of shared costs towards NATO. This means the difference is not coming out of the pockets of US taxpayers, as the president has claimed. The U.S. pays about 3.6 percent, an amount the president feels is more than its fair share. Yet the U.S. chooses to spend more on defense and not all of the funds go towards NATO-related expenses.
Trump has gone as far as describing NATO as obsolete, leaving some European leaders questioning the U.S's continued commitment to the organization. The president's tone has European leaders worried that Trump may reduce U.S. military spending—or fail to come to their rescue in the event of Russian aggression.
In a recent string of tweets days before heading to a trip to Europe, Trump once again blasted European countries for not upping their defense spending fast enough. Many European countries have been slowly raising their NATO spending since last year, yet Trump said: "they must do much more."
Further worrying those in Europe is Trump's practice of linking NATO spending with trade—focusing on what he sees as an unfair trade balance between the U.S. and other nations.
Angela Merkel
When it comes to Trump's combative stance on German defense spending, Germany is in the eye of the storm. Europe's largest economy currently pays only 1.24 percent of its GDP in defense spending but has planned to reach the 1.5 percent mark by 2024. In the meantime, Merkel comes to the table having committed to spending an additional $21 billion in military spending. Whether or not this will be a Trump vs. Merkel faceoff remains to be seen.
Instead, the chancellor has remained focused on NATO goals, not responding directly to the U.S. president. The most recent episode of her weekly podcast focused on the importance of NATO, saying it must focus more on "defending the alliance" -- which includes having a greater presence in Central and Eastern European countries, a reference to Russia's annexation of Crimea in 2014. Merkel is also pushing for a "responsible relationship with Russia."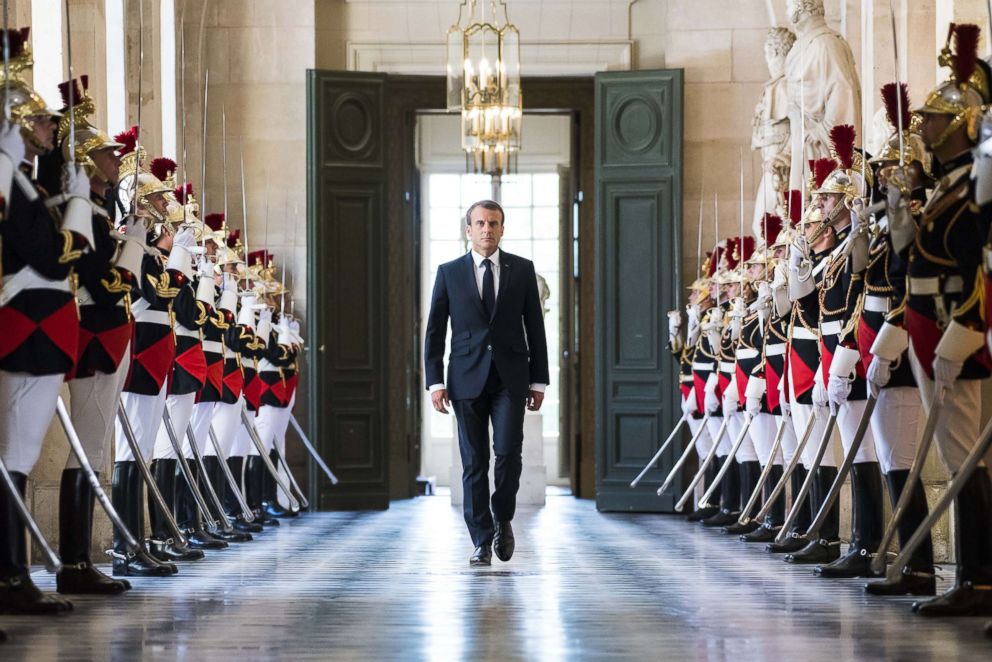 Theresa May
It's been a tough week for Theresa May after a series of resignations over post-Brexit negotiations have left her cabinet in turmoil. This has also had implications for what she brings to Brussels since the dispute left her unable to present a detailed proposal on modernizing the U.K. army, navy and air force as planned. That the U.K. already meets NATO's 2 percent GDP spending on defense should bode well for the prime minister. This Thursday, Trump will head to Brussels for a three-day meeting with May although shortly before leaving on Tuesday, he described the U.K. and NATO as "a situation with turmoil," stating that his meeting with Putin may be "the easiest of them all."
Emmanuel Macron
Like Germany, France comes to NATO with fear of a reprimand, as it does not meet the 2 percent GDP contribution, although it has presented a plan to do so within seven years. In what was perhaps an attempt to smooth things over before the summit, Macron pledged to sign for an $18.7 billion boost in defense spending this Friday.
Yet, France has become a U.S. military ally and has staged joint military actions to combat Islamic terror groups around the world -- from Iraq to the Sahara. Despite the military ties, the French president has sparred with Trump on trade, specifically over proposed steel tariffs, which he called "a mistake."
Justin Trudeau
The Canadian prime minister has not been spared the defense spending criticism by his American counterpart. The Canadian government has pledged to spend more on the military, yet it has also stated that it won't be meeting the 2 percent defense spending set out by Trump. Instead, it will max out at 1.4 percent.
Yet on Tuesday, Trudeau pledged to commit extra troops to Latvia, part of a multi-national NATO involved in a mission to deter potential Russian aggression until 2023. Made at the right moment, the move signals a willingness to please the U.S.
A European response from another Donald
European Council President Donald Tusk responded to Trump's provocations in a NATO-E.U. meeting Tuesday, saying "Dear America, appreciate your allies. After all, you don't have that many." His admonishment came a day before the start of the summit in Brussels. He also tweeted on Tuesday that the U.S. "doesn't have and won't have a better ally than the E.U."