UN ambassador: US 'not ruling anything out' in response to North Korea missile tests
Ambassador Nikki Haley said the U.S. is reevaluating its approach.
— -- The U.S. ambassador to the United Nations, Nikki Haley, said the U.S. is reevaluating its approach to North Korea after the country launched five ballistic missiles earlier this week.
"We are considering every option that's on the table," Haley told reporters at UN headquarters Wednesday following a Security Council meeting on North Korea's latest provocation. "We're not ruling anything out," she added.
Haley would not comment directly about a recent New York Times report that the U.S. would consider striking North Korean nuclear sites.
Joining Haley were her Japanese counterpart, ambassador Koro Bessho, and the South Korean ambassador Cho Tae-vul. Last night, a joint UN Security Council statement "strongly condemned" North Korea's recent actions and called upon members to "redouble their efforts to implement the measures imposed" on the dictatorship.
Haley said today that in addition to following through on existing sanctions, UN members need to "increase their strengths" in terms of alternative options for "getting the attention of North Korea as we go forward."
"The global community needs to understand every country is in danger from the actions of North Korea," she said.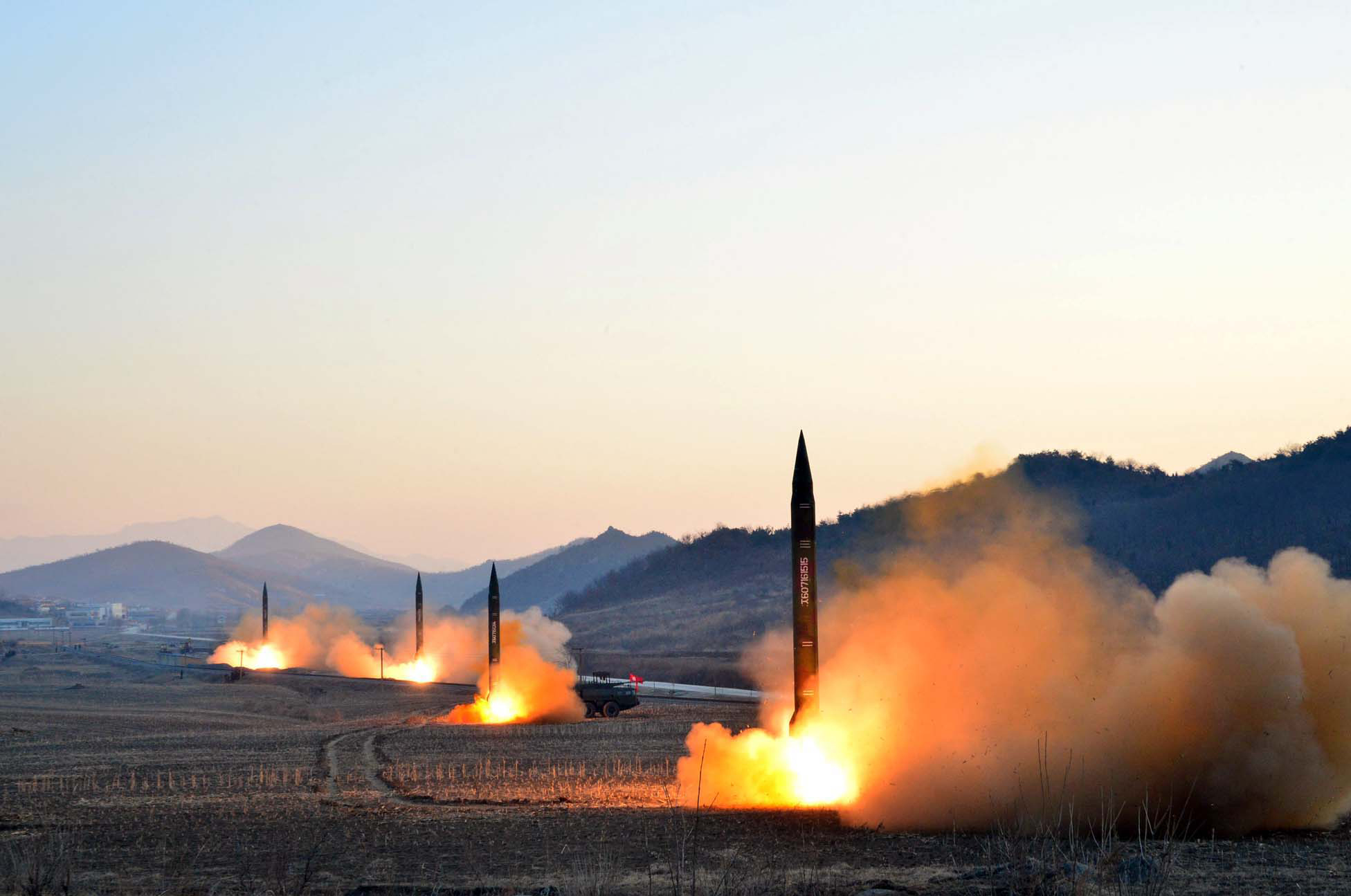 Haley strongly defended the U.S. decision to deploy the Terminal High Altitude Area Defense (THAAD) system to South Korea, despite China's opposition.
THAAD, a missile defense shield designed to intercept short and medium range missiles, was delivered on Tuesday, a long-planned move agreed to last summer after a series of North Korean missile tests.
"Tell me why we wouldn't do the THAAD in light of twenty-four ballistic missiles? In light of two nuclear tests?" Haley asked.
"We are not going to leave South Korea standing there with the threat of North Korea facing them and not help," she continued. "The reason for THAAD is because of the actions of North Korea."
Despite China's vocal protest of THAAD, Haley expressed appreciation for its strong statement condemning North Korea's latest missile launches.
Haley also faced questions about a proposal China put forward today that would require North Korea to suspend its nuclear and ballistic missile programs in exchange for the U.S. and South Korea to halt major military exercises.
In her opening remarks, Haley emphasized that U.S. and South Korean military exercises have been occurring annually for 40 years.
"We always notify North Korea before they happen. We're very transparent, we're very open," she said.
When asked if the U.S. would consider China's proposal, referred to as "freeze for freeze," Haley said the U.S. would have to see "some sort of positive action taken by North Korea before we can ever take them seriously."
The South Korean ambassador was quicker to criticize China's offer.
"Linking this exercise to anything else is inappropriate and unacceptable," Tae-vul said, noting the military exercises are "defensive in nature."
ABC News' Sekar Krisnauli contributed to this report.