ISLAMABAD -- She was an ordinary teenage girl and lived a normal life, not known to many outside her family and school. She woke up in the morning, went to school and then back home to play and lend a helping hand to her mother. She wanted to become a doctor.
Then Malala Yousafzai's life changed abruptly, and soon the world came to know her as "Gul Makai."
As she turns 21 years old on Thursday, the girl who became so famous as a schoolchild is looking to make a step into the adult world of politics.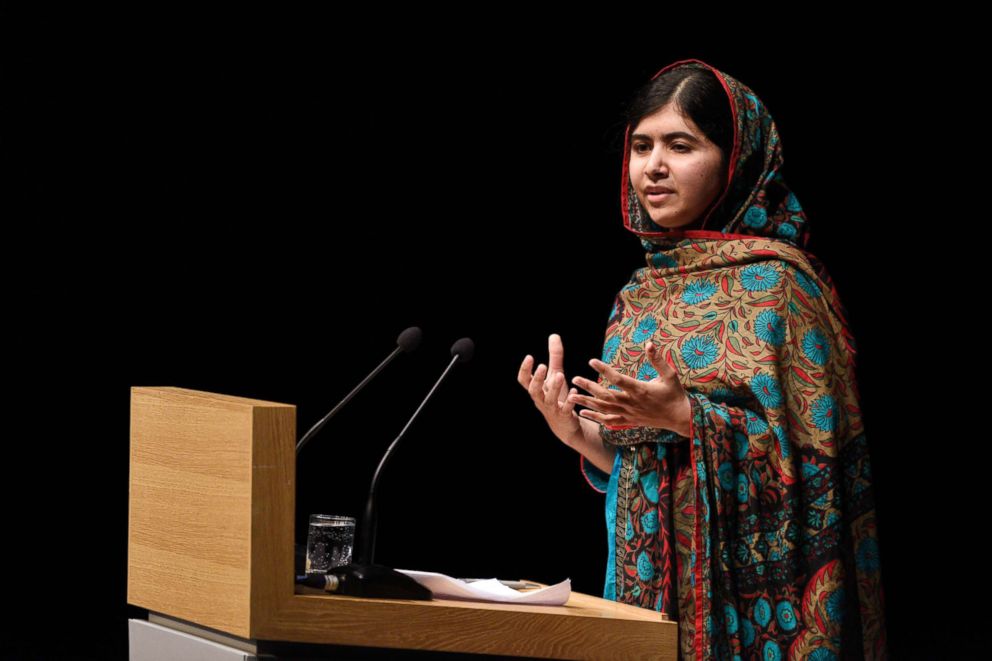 Malala will celebrate her birthday in Brazil, away from her mother and brothers, joined only by her father. In Brazil, she's on a mission to spread and stress awareness about education for young girls, according to Ahmad Shah, a family friend who has seen her grow up from being a child to the world stage.
"It's not only a matter of pride for [me] but should be for our whole society," Shah told ABC News. "She's the real face of our society."
Malala had wanted to become a doctor, then prime minister of Pakistan, but now in her 20s, Shah said, Malala's main goal is to "press governments to do more for girls' education."
She wants developing countries' governments to appropriate more funds for the education of young girls than they do for their militaries, which she thinks will bring peace to the world, according to Shah.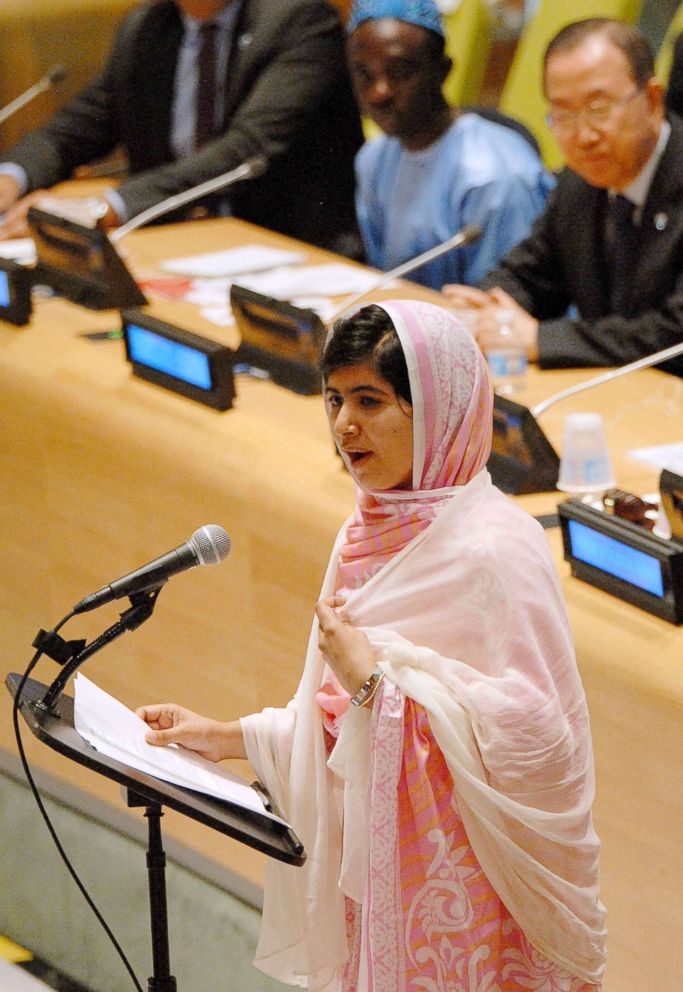 Malala's story starts in 2009 when the Taliban had taken complete control of her home region in Pakistan's Swat Valley and banned education for girls. There was no voice of resistance until a defiant 11-year-old, known only as her pseudonym Gul Makai, showed opposition in a secret diary for the BBC. The name was adopted by Malala from a Pushto folklore to avoid Taliban attention.
The blog was Malala's first window to the outside world and brought her to the public's attention.
After a few years of running a ruthless regime of oppression, the Taliban was finally defeated by a successful military operation in the latter half of 2009. Slowly life in Swat Valley came back to normal -- but not for Malala.
On the ill-fated afternoon of Oct. 12, 2012, on her way home from school, a Taliban terrorist stopped her school van, identified Malala and shot her in the head.
She was flown to a local hospital and later to a military hospital in Peshawar where she underwent surgery.
"I didn't think she would survive," her father Ziauddin told ABC News in 2013. "We were lucky that she did."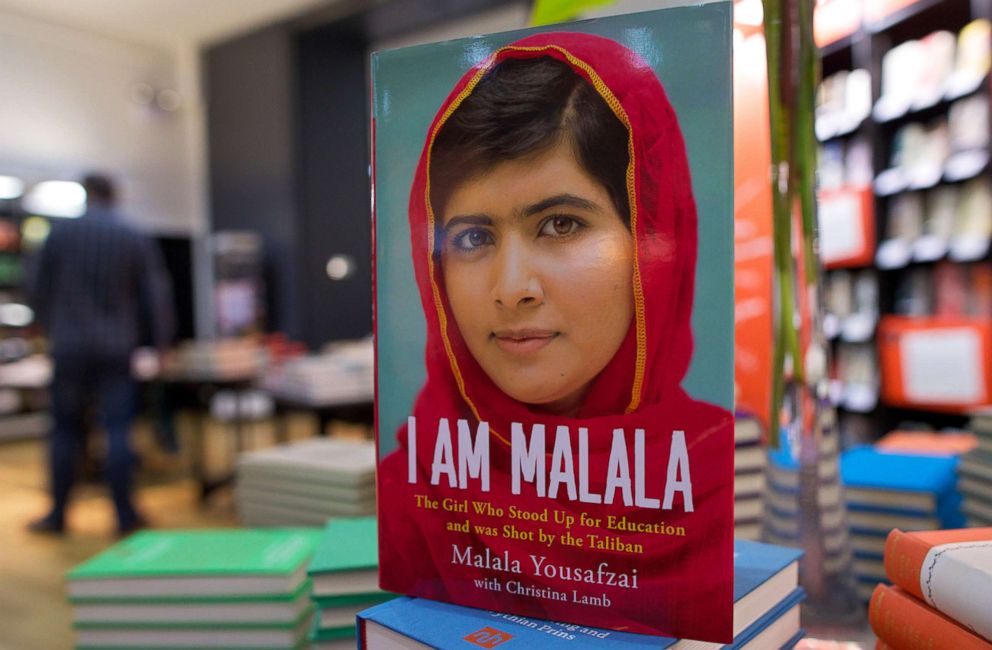 She was subsequently flown to another military hospital in the garrison town of Rawalpindi and then flown in an air ambulance provided by the United Arab Emirates to Queen Elizabeth Hospital in Birmingham, U.K., which specializes in head injuries.
Back in Pakistan, everyone prayed for her recovery. Civil society and human rights activists held special vigils, while children in school held prayer sessions for Malala's recovery. But, at the same time, there were critics that portrayed her as a Western stooge and claimed that her shooting was staged.
But nature had carved out a bright future for her.
One step at a time, with her father lending his shoulder all the way, she would walk again. She attributed her new life to the "prayers of men, women, and children" in a first-ever video message recorded by ABC News and BBC News. She received hundreds of wishes for recovery from children all over the world during her recovery.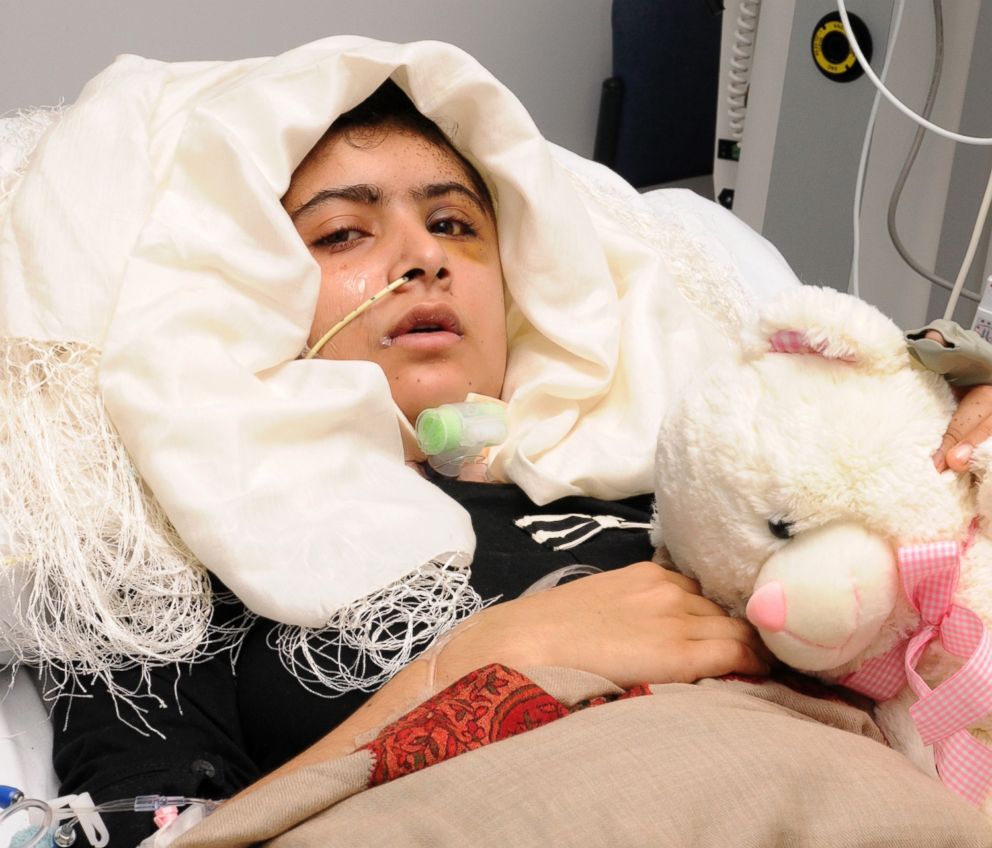 It wasn't long after her recovery that she finally made it to Birmingham's Edgbaston High School, something she wanted all along -- to go back to school.
When she wasn't getting stellar grades, she had the honor of becoming the youngest-ever Nobel Peace Prize winner in 2014.
Her achievements didn't stop there, Malala earned a place at the prestigious University of Oxford where she's studying Philosophy, Politics, and Economics. She has followed in the footsteps of her idol, former Pakistani Prime Minister Benazir Bhutto, who studied the same subjects at Oxford.
She returned to Pakistan in March for the first time since she was shot. Fighting back her tears, she said it was the happiest day of her life to set foot on her own soil again.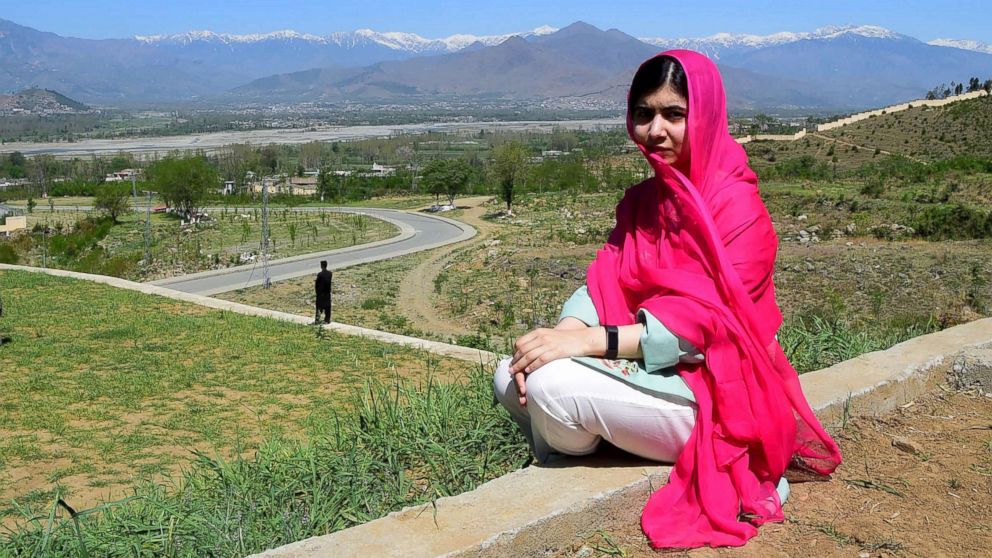 During her short, four-day trip, she made a quick visit to her hometown in Swat Valley and visited the home where she spent her childhood.
"I left Swat with my eyes closed and, now, I am back with my eyes open," she told Agence France-Presse during her trip.
The one thing that has remained steady about her over the years, said Shah, has been her "loving and compassionate personality."